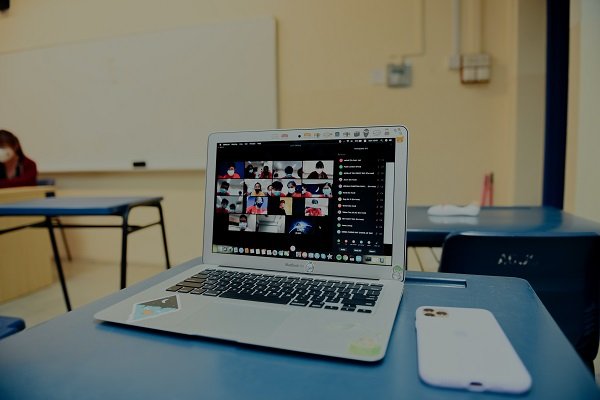 10 essential cybersecurity tips for safe online classes
With the new school year, many schools have opted for a mixed mode of teaching in which face-to-face and online education are combined. And many others will have to adapt to it on the fly if their classrooms are quarantined due to Covid-19 infections. Here are ten cybersecurity tips to help education professionals get the most out of online learning and make it as convenient and effective as possible while keeping online classrooms safe for everyone.
1. First of all, get to know your tools well.
Whether you choose your own online teaching tools (e.g., videoconferencing platforms, exam proctoring services, online libraries and paperhelp reviews, or messaging applications) or the school requires you to use a particular tool, you need to be familiar with the capabilities and features of each of them: read the instructions, learn the interface and search the Internet for configuration guides. It is recommended to clarify the complete list of resources you can access and use for your classes and learn how to use them with the administrator.
2. Understand the rules yourself and review them with your students for better understanding.
The school is likely to have guidelines on what services teachers and staff can use, how to use them and which ones are illegal. For example, there may be a policy prohibiting the use of personal accounts for work purposes or forcing everyone to use a specific messaging application. All such rules and requirements should be known, and everyone should be aware of the school's rules for using the equipment. It is also important to inform students in advance of any requirements or restrictions that affect them. It is good practice to put these rules in writing.
3. Use limiting tools
The IT tools selected for conducting lessons should be comfortable for both the teacher and the learners. More of them does not necessarily mean a better experience. Even if the school provides access to many services, it does not mean that all of them have to be used (unless required).
4. Set a unique password for each service
Using a unique password for each account is a must. Of course, these should all be strong, long enough, and not too noticeable. Writing passwords down on paper or keeping them where someone can find them poses a high risk to everyone's security. If it is difficult to remember them, you can use a password manager. The same applies to sharing accounts with several people. The vulnerability of the account depends on the number of people using it: the more use it, the more vulnerable it is.
5. Develop a code of conduct for classes
As in a traditional school environment, a code of conduct (preferably in writing) is necessary for virtual classrooms. Following it makes it easier for teachers to conduct the class and helps students learn the material with fewer distractions. For example, it can be agreed that, at the beginning of the lesson, all students have the camera on by default, but only the teacher's microphone is active.
6. Agree on backup channels
Sometimes even the most reliable services fail. Therefore, it is necessary to have a spare plan for this case. To avoid having to recover classes, it is helpful to know in advance which service the course will use if the default one fails. For example, if students cannot start Teams at the beginning of class, should they join a Skype call immediately or launch Zoom instead? The key to making such a plan work is to know in advance where to meet.
7. Maintain punctuality
Ten people waiting for the class to start is a useless waste of time, so it is imperative to be on time. A good practice is to log on to the videoconferencing service several minutes beforehand to make sure that everything is running smoothly and that everyone has the necessary documents at hand.
8. Protect educational accounts
A student's intrusion (e.g., tampering with grades) into a teacher's account, although severe, should not be a significant concern. However, if a cybercriminal is involved, they could obtain the personal data of other students, which could have legal consequences. If the service allows it, it is recommended to use two-factor authentication.
9. Recognize and ignore phishing emails
Educational platforms and video conferencing services are very popular, something that is exploited by cybercriminals. Therefore, it is essential to know how to distinguish phishing attempts from official emails and messages from legitimate services. Phishing sites are often distinguished by typos and errors, misaligned layouts, and broken links. Still, some crafty fraudsters manage to create phishing copies of legal pages that are almost indistinguishable from the original. If the website address in the browser address bar is different from the official website address of the service, even by a single letter, do not enter any personal information on the page.
10. Protect your devices
Reliable protection is needed on every device used to access educational resources such as computers, smartphones, and tablets. Some malware may attempt to spread to students' devices. This is why you need to teach the basics cybersecurity to your class and know them yourself.
Author: Simon Robert
EasyInfoBlog is a multi-author blog. We have experts and professionals in various fields who share their ideas and expert knowledge to help you with your daily information needs. Thanks for reading!