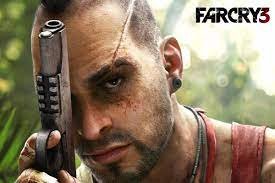 How To Play Far Cry 3 Without Uplay
The Game 'Far Cry 3'
Far Cry 3, designed by Kevin Guillemette, Jamie Keen, and Andrea Zanini is a first-person shooter game which was developed by Montreal and published by Ubisoft. Far cry 3 is the third main installment in the far cry series after the previous one, far cry 2. Far cry3 has both single player and multiplayer modes and can be played on Windows, PlayStation 3, PlayStation 4, Xbox 360, and Xbox One. The game was released on November 29, 2012.
Uplay Service
Uplay, a service which Ubisoft uses in all its games, helps users to unlock bonuses or additional in-game rewards such as new missions or a customizable item.
Players Complaint
Customers of Ubisoft who had earlier purchased the game, far cry 3 have complained about not being able to play the game because of the online service of Ubisoft, 'Uplay'. Now players need to be connect to the internet to be able to play the single player games on their PC because Ubisoft's servers are down.
Ubisoft's Apology
On November 30, 2012, Ubisoft Apologized to Players on Twitter with these words "We're very sorry for the server issues affecting Far Cry 3 on PC and are working as fast as possible to restore the service."
You, as a player of the wonderful game, have probably been waiting for Ubisoft to fix things…. Your waiting days are over! This article has come to show you the way! Get PC beside you right now as you're shown how to play far cry 3 without play.
Three Methods For playing Far Cry 3 without Uplay
These Three methods are presented to Bypass Uplay to enable you play far cry 3
First Method
Go to ; 4shared.com
Sign in if you have an account or you sign up if you do not have an account with 4shared
On the far cry 3 uplay zip file that comes up, you will see two boxes with options
4 priority download
Free download
Click on "free download" and wait for twenty seconds to download
Go to computer or this PC on your computer and click to extract files, it will extract the files
Go to the disc or drive you attracted the files and clock, it will bring out the following folders:
ac black fig
DAEMON Tools lite
far cry 3 no play
It will also bring out the following files:
FC3.dll
FC3_d3d11.dll
Orbit_api
Reloaded
Ubiorbitapi_r2_loader.dll
Play_r1_loader.dll
copy only the six files and go to your game destination, far cry 3, go to the in, click and
open, then paste all the extracted files
Voila! Your far cry 3 is ready to play without uplay
Second Method:
Go to your Ubisoft Connect app on your computer, when it opens, go to settings, click on it and then go to the account link
Account link is usually already checked on your game which has been installed
Uncheck account link
Go to bin, click on it and then go to far cry.exe (run administrator)
Click on far cry.exe
Your game should load without using uplay
Third Method:
You can also play far cry 3 without play by:
Setting the Ubisoft service to offline, because play is not put on as a DRM (Digital Rights Management) layer as opposed to Ubisoft's previous games. So, you can play the far cry 3 games without destroying your saved files.
All these are only possible with the cracked versions of Far cry 3, so it might need an expert to fix it up for you if you are not able to do it.
Author: Simon Robert
EasyInfoBlog is a multi-author blog. We have experts and professionals in various fields who share their ideas and expert knowledge to help you with your daily information needs. Thanks for reading!