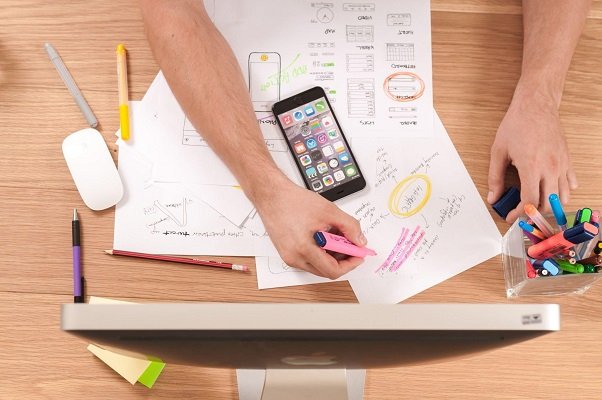 Trusy Social – Another Scam or Legit Tool?
You should employ your Instagram account for promotions. There is a lot of money to earn and the growth possibilities are almost limitless. First, however, you should build your follower base. It is more challenging than most assume because it takes more than creating engaging content.
You have to utilize the algorithm and have a proven growth strategy. Fortunately, there are tools like Trusy Social promising to help you out. We'll investigate whether it is a scam or a legit tool, so read on.
Instagram growth tools
Growth services are combinations of tools designed to take over your account (fully or partially) with the purpose of increasing user engagement. They can differ in many respects, but the main two differences are how they achieve their goal.
The most common growth tool-type increases likes, followers, views, and other user engagement metrics by using a network of already existing accounts. In some cases, these are volunteers performing actions for money or a promise of receiving the same favor back.
However, more often than not, user engagement is increased by using fake accounts managed by bots. The quality of such profiles may vary, but Instagram flags them sooner or later. It puts you at risk of getting your account restricted or outright banned.
A safer method is used by tools that employ well-tested strategies, account managers, and influencers to increase your popularity. You won't receive likes and followers right away, but what attention you will attract will be more legitimate and long-lasting.
It works by exploiting Instagram's algorithms and engaging with the content of others strategically. If you like someone's photo, they possibly will like yours too. As such, growth services can help you filter Instagram users and find the content you need to engage with to increase your popularity the fastest.
Trusy Social
Trusy Social combines the best features of both approaches. Dedicated account managers perform actions on your account at the best times to target potential followers of your requested geo-location, gender, and other factors. At the same time, it seems they use bots to kickstart visibility as user engagement rises unnaturally fast at first.
Despite suspicions, Trusy Social remains a unique tool providing more than likes from bots. You won't find prices per follower, like, or views as with other services. Instead, they offer packages that will reveal the secrets of Instagram growth from their team of experts.
The Micro Influencer package ensures you a steady growth, account audit, and guidance from influencers that are already successful. Their customer support team will be there if your brand presence is not growing as expected or if you have any questions.
The Influencer package adds a collaboration database where experts and other users share their strategies and can answer any question you might have. This purchase will also ensure you get verified account status on Instagram, legitimizing you as a big name.
The Business/Brand package is the same as the Influencer one. However, since business accounts are significantly harder to promote, it is way more expensive.
Finally, the Elite package enables participation in promotions with other top influencers. They will not only mention you but will ask followers to engage with your content in exchange for prizes. It is a sure way to become a star on Instagram.
All the packages will be up and running in 24 hours, and the account manager will reach out to you with further instructions. However, the rise in follower count will be visible only after some time, so be prepared to pay for at least a month.
If you are looking for a more critical and detailed Trusy Social review, check out this link: https://metrow.com/reviews/trusy-social/
The dangers of growth tools
While it all seems promising on paper, there are risks when using tools like Trusy Social. If there is any bot activity involved, you will be acting against the Terms and Conditions of Instagram.
Like most social media platforms, they fight against bots. Often they are used to spread misinformation, spam or damage the platform in other ways. However, even if Trusy Social uses bots, they balance it with organic methods. A mixture of both approaches minimizes the risk significantly.
Of course, you will still work with unconventional methods that are against the rules of Instagram. Providers know you cannot raise a claim anywhere and tend to use some shady practices. Unfortunately, Trusy Social is no exception, and independent reviews on Trustpilot seem to confirm this.
They won't rob you and then disappear, but cheaper pricing packages might provide engagement from fake accounts. It is not what customers pay for initially and what they claim on their website. The same criticism applies to all growth tools, so you have to take a chance somewhere.
Alternatives
Before deciding and committing to a subscription for one service, you should look into other options similar to Trusy Social. There are a lot of them, but I recommend starting by looking into two of the best.
440" crossorigin="anonymous">
Stormlikes is a growth service promising a certain amount of likes for the lowest price on the market. It doesn't take much investigation to see that likes are from botted accounts. However, you are in full control of the amounts. So, if you play it smart, Stormlikes can be an effective growth tool.
Kicksta is a growth tool using advanced AI to build a follower base organically in an optimal amount of time. Reaching good progress with Kicksta will take some time and some quality posts. However, it is the safest option with legitimate growth in the long run.
Wrapping up
Trusy Social is not just another Instagram growth service but a unique tool providing value for its money. They won't rob you, and the risk of bans is quite low. Just keep in mind that there are suspicions about the accounts used. If you have to take your chances somewhere, Trusy Social is a viable option.
Author: Simon Robert
EasyInfoBlog is a multi-author blog. We have experts and professionals in various fields who share their ideas and expert knowledge to help you with your daily information needs. Thanks for reading!