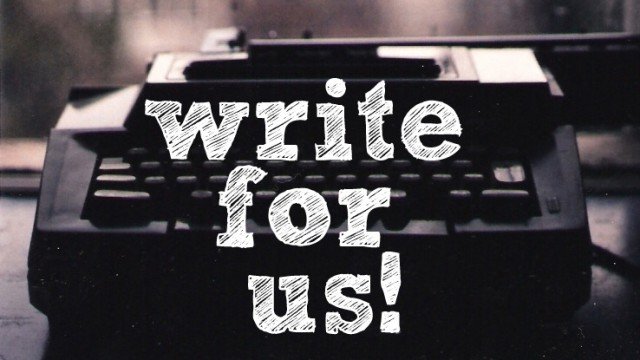 Are you looking for a guest post blog? If yes, you are in the right place.
Welcome to EasyInfoBlog guest post page. You are here because you probably want to publish an article on our blog. This is quite commendable.
Writing for us is a great way to show your expertise and establish yourself as an expert in the field. We always welcome all writers who want to contribute articles on our website Easy Info Blog regularly. By publishing your article on our website, your articles will reach more than 1 million readers every year. We are looking for experienced and creative writers who can write quality articles.
We love and believe all kinds of informative articles that can help our readers. Please write an article that is solely focused on quality and related to our website. Else, we aren't able to publish the article. Before start writing the article, please check our previous articles, categories, and keywords to write a suitable article that can easily approve.
We Accept Guest Post on Following Niche
Business
Advertising
Finance
Insurance
Real Estate
eCommerce
Forex
Marketing
Technology
Apps
Blogging
Digital marketing
Gadgets
SEO
Sofware
Web Design & Development
Photography
Health
Lifestyle
Beauty
Fashion
Food
Health Fitness
Shopping
Education
Entertainment
Games
Sports
Music
Legal Advice
Motivational
Guest Post Submission Guidelines and Requirements
Before submitting the article and getting approved, please follow the guidelines:
"Article" should be 100% original, and informative and fresh. It should pass the Copyscape Premium test.
You must add subheadings, bullet points & paragraphs to make the article more readable.
"Article Title" should have an appropriate meaning.
"Article Body" should contain at least 800 words (Eight hundred words). We are only accepting an article with 1,000 to 3,000 words.
We approve one external link within the "Article Body". But, our moderators will review all the links and if they find suitable, then they will publish.
600 X 400 px images related to the article is highly recommended. We accept only royalty-free images with the proper image credit.
Once your article is published on our website, you can't be able to re-publish anywhere.
You have the responsibility to promote your articles and reply comments timely so that readers could see you as a part of this blog.
How to Submit Guest Post Content?
Once your article is ready as per our guidelines please send the article to easyinfoblog@gmail.com. Please make sure your e-mail should contain "Article Title", "Article Body", "Images for the Article with image source", "Keyword Suggestion", "Author Name",  "Author's Profile Image","Short Author Bio", "Author's Website URL" & "Link of your social media profile".
The Benefits
Exposure to a massive audience
The article gets 100,000+ visitors per month and is increasing every month. High-quality articles are included in our monthly newsletter which has over 100,000 subscribers. Needless to say, your guest posts will get massive exposure.
Traffic Benefits
Easy Info Blog is the fastest indexing website in search engines. Our articles are usually indexed within hours. So, you will likely get traffic to your information on our site.
Social Media Exposure
We are very active in social networks like Facebook, Twitter, StumbleUpon, Pinterest, and Reddit. All your articles will be shared via these networks for additional exposure.