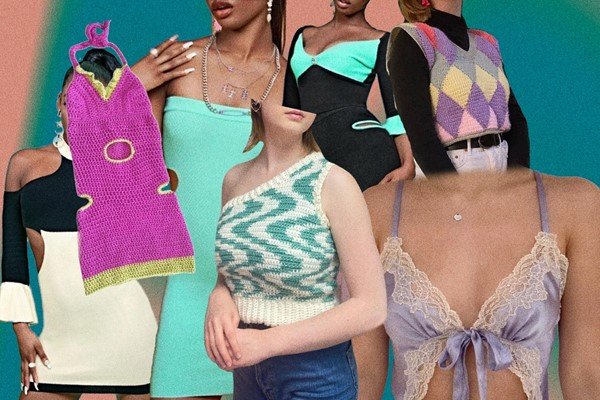 How to become a SHEIN model
For models, especially upcoming ones, modeling for a well-known brand like Shein seems like a really good deal. From there, if you're lucky enough, you can gain attention from bigger brands and land bigger deals. Becoming a Shein model is no easy feat though. You will have to stand out among many outstanding contestants.
If you've browsed through the Shein website and viewed their vast collection of clothing items, you'll see that Shein hires models of different ethnicities, ages, and sizes. Officially, the modeling opportunity of Shein is open to contestants between the ages of 16 to 25. It is not sure how Shein recruits models for their children's section.
There are many perks to becoming a Shein model, including the ability to earn $20 per hour, discounts on Shein's products, exposure to the latest fashion trends, and opportunities to travel.
Requirements
There are several requirements an applicant will have to reach before they are eligible to apply. The requirements are not too strict, and if you meet them, you can go ahead and apply.
Age: On the Shien website, there are models from diverse cultures and ethnicities, of various ages and sizes. However, the specific age requirement is 16 to 25. It will seem Shein acquires models of other ages more exclusively.
Height: Though most models are between 5'8" and 5'11", do not fret if you are not within this height range, because Shein will allow you to submit your photo regardless of your height. From petite, to really tall models, Shein accepts them all.
Weight/size/figure: There is no specific size required to become a Shein model. All models are encouraged to be fit and healthy. Bigger women are encouraged to join too, as Shein has a curvy and plus size section.
How to apply
Once you feel you have reached the requirements to become a model for Shein, you can then go ahead to create a profile on social media and send an email to blogservice@shein.com. Your contact information should be included, as well as several recent photos of you. Once you've been able to create a profile on their website, you will then be able to browse through their modeling campaigns and apply to the campaigns that interest you.
Your application will be reviewed by one of Shein's hiring members, and if successful, you will be contacted to set up an interview.
After the interview, you will be contacted by Shein to let you know if you were accepted or not. If you were, a photoshoot will be arranged by Shein. You will be able to try out their clothes and meet the team you will be working with at the photoshoot. The team will also have the opportunity to see how well Shein's products fit you.
Tips to do well in your interview
Give a good first impression by arriving on time, and if for any reason there is a delay in your arrival, make sure to communicate your reasons with them clearly. If you are punctual on the very first meeting, it will give them the impression that you are serious about getting the job, and you'll most likely have a good work ethic. Being late will negatively affect your chances of being accepted, as Shein's hiring team will view you as someone who is not reliable.
This interview will be an opportunity to tell Shein about yourself and the reason you want to become a model. Show them how committed you are to being a model, and how much you know about their brand. Make sure all your good points are glaringly obvious.
Be confident and stay positive. Don't let any criticism thrown your way get you down, instead use it to your advantage by getting better.
Benefits
There are several advantages to becoming a Shein model, making it a great opportunity to bag. This is one of the reasons there are a lot of models vying for this position.
Free clothing: As a model, you'll of course receive free clothing from their collection to wear during photoshoots. Not only that, you'll also have the opportunity to purchase items at a discount for your personal use.
Pay: The pay isn't bad for models just starting out and hoping to grow their portfolio, although it pays lesser than what modeling agencies pay. Shein models are paid between $15-$20 per hour, depending on the type of modeling job they do. Runway shows normally pay more than photoshoots.
Travel opportunities: As a Shein model you'll get to travel to different cities, and pack up lots of experiences. There are even possibilities for overseeing travel, so if you're someone that loves traveling, you will really enjoy modeling for Shein.
How to become a Shein model if you are younger than 16
It's not really certain how Shein recruits their child models, but it will be helpful to be stylish and active on social media. Shein models will have to travel for shootings sometimes, so you will have to be able to travel.
Are Shein models photoshopped?
The answer is actually yes, Shein models are photoshopped. The company claims that photoshopping the pictures is only intended to improve the fit of the garments, but customers are concerned that photoshopping will make the models looks too perfect and unrealistic, and will not really portray how the clothing really looks. Despite the controversy surrounding the photoshopping that Shein do, it has been a major contributor to the success of the company.
Author: Simon Robert
EasyInfoBlog is a multi-author blog. We have experts and professionals in various fields who share their ideas and expert knowledge to help you with your daily information needs. Thanks for reading!