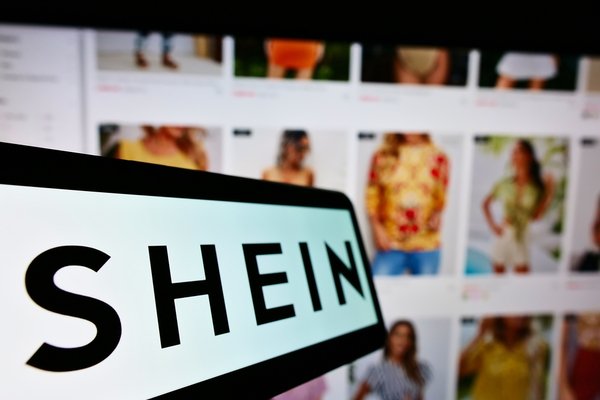 5 Tips to Fix SHEIN Order Tracking Not Updating
SHEIN order tracking not updating – SHEIN is a global marketplace that is headquartered in Nanjing, China, and was founded in 2008 by Chris Wu. It has become very popular and has customers from all over the world.
It is extremely easy to navigate orders on the app and website. Once customers have ordered their products, they usually rely on tracking on the app, website, or another third-party app, to get information on the status and location of their orders. It can get quite frustrating, as sometimes they might be issues with tracking.
On third-party websites, tracking is done usually by obtaining a tracking number from the merchant. It can be alarming when you check the progress of your order for several days and it seems as if your package is stuck in one place.
Why is my SHEIN tracking not updating?
There could be several reasons why your Shein tracking is not updating, and the best thing for you to do in instances like these is to be patient and contact your merchant.
It usually takes a few days for a package to get registered, picked up, and processed, so if your Shein tracking is not updating, it could be as a result of this. Just give it more time, and once your package is processed, your tracking will be updated.
Your shipment is coming all the way from China, so there could be several roadblocks along the way. Every single step of the transit journey will take time. If your package seems stuck, wait for a while, it might begin moving again. If your package stays in one place for over one week, that is when you should start getting concerned.
Progress will not always be tracked at each stage the consignment is scanned. Usually, your package will pass through different carriers on the way. If it's "Standard Shipping", not all carriers will use the same tracking number that Shein sent to you. If a carrier uses a different tracking number, you will not receive any updates while your package is with the carrier. Premium shipping usually has a more comprehensive tracking ability.
There can be delays when the package is being checked by customs. When leaving the origin country, or when entering its destination country, the shipment will have to be cleared by customs, which will cause some delays. Packages will often take several days to pass through customs, even when everything is in order. You will be contacted if any issues arise such as documentation errors or if there is tax and duty to be paid.
General logistics issues can hamper the progress of your package. Vehicle malfunction, technical issues, staffing problems, and even bad weather, can cause your tracking to stop updating.
Another reason the tracking of your is not updating could be because the server has crashed. It is common for something like this to happen on big holidays like Christmas or Black Friday, because a huge amount of orders is made at the same time.
Your order will not be tracked if you opted for "Economy Shipping". Though cheaper, "Economy Shipping" takes a long time to arrive, and it does not have a tracking number. If you want to be able to track your order, it's better to use "Standard Shipping" or "Express Shipping".
What should you do when your Shein tracking is not updating?
1. Contact the service in charge of the last-mile delivery
Sometimes, your shipment may already have arrived in its destination country, but for some reason, the service in charge of the last-mile delivery has not dispatched it. In this case, visit the tracking page of the carrier responsible for the final delivery and type in the tracking number.
2. Try using a universal tracking service
If your order seems stuck, try typing the tracking number into a universal tracking service. An example of a universal tracking service is ParcelsApp, there are many more online. Once you have typed in your tracking number, the website will then scan hundreds of carriers to see if your tracking number details are listed among any of them. If the details of your tracking number are available, they will be presented to you after the scanning process is complete.
3. Contact Sheins' customer service
If you have contacted the service in charge of the last-mike delivery, and have tried a universal tracking service, but you still have no information about what may have happened to your package, then the next step is to contact Shein's customer service. If some time has passed since the shipment left Shein's warehouse, then a representative from Shein will contact the shipping to get an update on the location of the package. If the shipment is confirmed to be missing, then Shein will either send you a refund or a replacement item, depending on the one you choose.
4. Contact the shipping company
The carrier service that was used for your order will be stated on your Shein order receipt. If your Shein tracking is not updating, you can contact the carrier service and send them the tracking number and delivery to see if they can help.
5. Wait longer for further updates
You can also opt to wait longer for updates on tracking. Just make sure to not wait too long. As stated on the shipping info page of the Shein website, "If your package has not been delivered or your tracking information shows that your package has been delivered but you have not received it, you must contact Customer Service to verify within 45 days of the order date. For other orders, products, and logistics-related issues, you must contact customer service within 90 days of the order date." So make sure you contact them within this period, so Shein will be able to resolve the issue for you.
Author: Simon Robert
EasyInfoBlog is a multi-author blog. We have experts and professionals in various fields who share their ideas and expert knowledge to help you with your daily information needs. Thanks for reading!