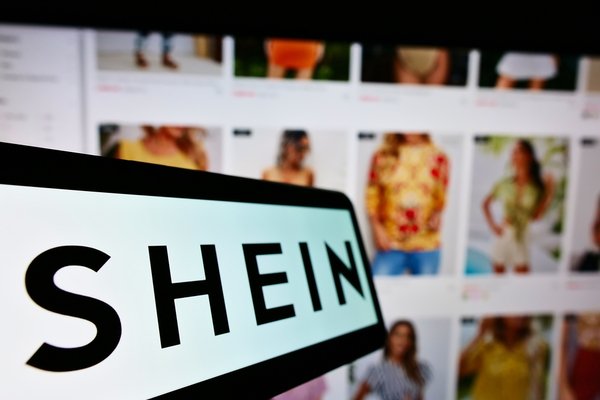 SHEIN influencer program – everything you need to know
Influencers for Shein are tasked normally with helping Shein to boost its online presence on popular social media platforms like Instagram and Tiktok. They post Shein-related contents, and through those posts, their viewers are usually able to get new information about Shein.
Requirements
The requirements to become a Shein ambassador is pretty straightforward. Just have a sizable following on social media or a personal blog. On social media platforms, you should have at least 5,000 followers, and in a blog, you should have at least 1,000 followers.
How to become an influencer for Shein
1. Have a brand image
If you're ever going to make it as an influencer, you'll have to define your brand image. You'll only have loyal fans and a vast audience if your brand image is consistent. This way, your audience can understand you and relate to your content. Your audience will keep coming for more because they know what to expect.
2. Strategize carefully about your contents
You'll have to carefully craft your content so as to meet the demands of your audience. Every time you post, you have to make sure to leave your audience satisfied and wanting more. This way, you can gain a vast following and earn trusting fans that will be willing to buy what you recommend.
3. Tag Shein on your posts
The most important step to becoming a Shein influencer is to tag them on your social media posts. Tag #sheinoffical and include the hashtags #sheingals and #shein in your social media posts. Without this essential connection between your posts and Shein, all your efforts will be in vain. Of course, it will have to be a post of you using their products, and sharing how you feel about the products and Shein as a brand.
4. Allow your post to gain attention before you email Shein
Don't immediately email Shein after you've posted and tagged them. Give your followers time to notice, like and comment on your post. The more engagement your post has, the more likely you'll land an influencer job with Shein.
5. Check if Shein is currently interested in an influencer program
Shein usually has information on influencer application on their main menu. Once you visit their website, you will find invites to join any of their current influencer programs, and the link to the application form on their site.
6. Reach out to Shein
If you want to become an influencer, an email address will be provided on the Shein website to contact. This email address will allow you to send messages to the specific influencer coordinator for the influencer program you are applying for. Send a link to your post to them.
7. Create a compelling pitch
With your application form, send an email that will stand out. Introduce yourself clearly. Write a compelling pitch telling Shein who you are, and your interest in becoming an influencer for them. Make sure to highlight your strengths in a way that the Shein influencer coordinator will want to connect with you.
8. Make the necessary follow-ups after forwarding your pitch
You'll need to follow up with Shein a few more times after your pitch before you'll hear anything from them. If you have the contact information of other people that might be relevant to the influencer position you're applying for, then you can contact them as well.
1. Tiktok
Shein is extremely popular on Tiktok, especially with the younger generation. You can leverage this by posting contents of your own on Tiktok. Make fun videos of Shein purchases using the hashtag #shein or #sheingals. You should encourage your followers to visit the official website of Shein and drive traffic to Shein by posting discount codes.
2. Instagram
On Instagram, you can post beautiful pictures of yourself wearing Shein's products and tag Shein on your posts. You can also make short videos on reel, and post promo codes to draw in more customers for Shein.
3. YouTube
You can market Shein products on YouTube using several creative means. A popular way to do this is by sharing unpacking videos. With the curiosity of your audience piqued, they will be glued to their screens as they watch you unveil a bargain. This is an exciting way to introduce Shein to your audience. You can go ahead and give a review about the product you bought after unpacking it.
You can also try making videos of you wearing clothes from Shein and using makeup from Shein as well. Your audience will be interested as this will give them an idea of how it will look on themselves. You fitting the clothes and testing out the quality will be more realistic to them, than the models on the site, which might be photoshopped.
You can also make their shopping experience more fun by making it into a game. Make it an exciting challenge to find the best products at the most affordable prices.
Becoming an influencer is a rewarding venture, especially with a big brand like Shein. Once you follow the easy steps I've highlighted above, you are sure to land an influencing job with Shein.
Author: Simon Robert
EasyInfoBlog is a multi-author blog. We have experts and professionals in various fields who share their ideas and expert knowledge to help you with your daily information needs. Thanks for reading!