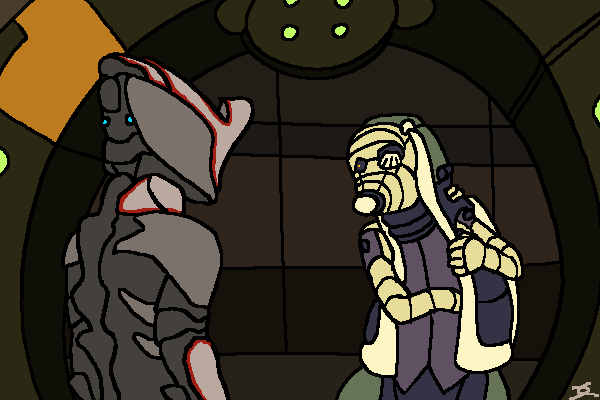 How To Make Warframe Download Faster
From its beautiful graphical designs to its various incredible game features all lovers of Warframes would agree on the fact that the game is super fun and exciting. Although with its large application size and vast areas of in-game accessibility, the game may seem a bit bulky and confusing to understand, with the provision of YouTube videos and community help littered on the net, such confusion will be erased.
The problem most players of Warframe encounter is the slow downloading speed of the game, this article extensively highlights how to make warframe download faster, in addition, an overview on warframes, but you can only get to know all these only if you keep reading.
OVERVIEW OF WARFRAME
Warframe, developed by Digital Express Company, is an action video game with a third-person shooter ability. It revolves around the combat of ancient warriors who are members of the Tenno race against a planetarium coalition. The Tenno are expected to fight against these planetary bodies using their powered warframes and other weaponry abilities to complete the different phases of the game. With the use of melee games, parkour moves, special weapons, and role-playing, the players are able to forge through higher levels of the game with improved resistance to opponent attack and ease.
n the year 2000, the concept of warframes was initially created under the name Dark Sector but due to its inability to find a publisher, it was not successful in gaining popularity, and its utilization was limited. But with the outstanding success of free-to-play games in 2012, the Dark Sector ideas were transformed to become the Warframe we have today. This can as well be referred to as the breaking point for the game developers, as the game started gaining massive growth and attention, with over 50 million players as of 2019. With yearly upgrades and the introduction of amazing new features, the developer of the warframe game Digital Express may not be leaving the spotlight anytime soon. The game can be played on different platforms like Play Station 4, Xbox One or Nintendo Switch.
HOW TO DOWNLOAD WARFRAMES FASTER
The Warframe game is a 35gigabyte memory size game application and with this large memory size, you will likely encounter challenges like a slow download process or inability to download at all. Below are a few things to do, to ensure this problem is solved.
1.     MAKE USE OF CABLE CONNECTION
The frustration of trying to download a file from the internet and network keeps posing as a challenge can be quite unbearable. In a bid to download an application as large as warframes, you will need a very strong internet connection, this is why I strongly recommend using a cable connection. Using a cable network connection ensures you are the only one using the network and no one is sharing it with you. Above all, do you have data? Warframes would need data of above 35gigabyte to download smoothly.
2.     GAME REQUIREMENTS
You have been to trying to download the warframes game application on your PC and it is not working, maybe it's time to stop and ask yourself if your personal computer actually meets the game requirements. If your personal computer doesn't meet the requirements of the game, chances are, all your struggles will be futile. I will list the requirements below for your indulgence:
a) You must be running your personal computer with a Windows 7 operating system.
b) Your RAM should be about 4gigabytes or more.
c) The available space on your PC memory should be more than 35gigabytes
d) Your PC processor should be Intel Core2 Duo e6400.
3.     SHUT DOWN OTHER APPS WHILE DOWNLOADING
Most applications make use of background data connection and you might not be aware of all these apps. Their use of the connection might tend to also slow down your download, so to identify these applications and shut them down, make use of the task manager to find them and shut down. And most importantly, watch out for windows update, as you might already know how notorious windows can be when it comes to downloading update when you need your connection the most. Though this is not the case for everyone, but you can never be too careful.
4.     USING VPN
After using the above suggestion and you still have issues I guess the next thing to do is switch over to VPN, VPN has been proven to be another surest way to having faster internet, this is because it allows you to use another country's network. With VPN, your warframe download would be faster and more convenient.
If all these requirements are duly met, be rest assured to have a smooth downloading spree.
NOTE
There are some not-so-infinitesimal actions or task that needs to be carried out before you start downloading the warframes gaming application on your PC, they are listed  below:
– Rebooting your personal computer is an important task that must be done before downloading the warframes game.
– Ensuring your personal computer is free from any known or unknown virus is another thing to do. Some viruses can affect internet connection and cause the monotonous slow download of the game.
– Be sure no other unnecessary application is downloading or running in the background while in the process of downloading your warframes game.
Author: Simon Robert
EasyInfoBlog is a multi-author blog. We have experts and professionals in various fields who share their ideas and expert knowledge to help you with your daily information needs. Thanks for reading!