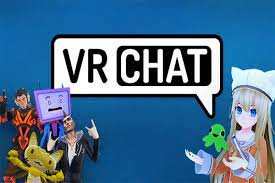 How to play music in Vrchat
There are many things you can do if you use Vrchat aside from interacting with others by 3D avatars and visiting many worlds or attending events. Vrchat is a virtual world platform created by Graham and Jesse. Although they created the platform, it is now managed by Vrchat.inc.  The unique manner of interaction that it offers users makes it a great gaming and interactive platform for game lovers and everyone.
Most fascinating of the platform features is that you can play music in Vrchat by following a simple process which will be shared here. In fact, there are many ways that you can play music in Vrchat.
But before sharing some of the methods you can consider why the Vrchat appears to be so popular today. The reason for its popularity is not unrelated to its many amazing features.
The platform allows you to be whoever you want to be. Even if it appears that your dreams are not yet a reality in the real world you can make them come alive almost at the snap of a finger by using an avatar of your choice. The avatar which represents you is not limited by looks alone. Rather, it also enjoys some limitless capacity to be just anywhere you choose. You can be anywhere you want to if you want to by using the features on the platform. This makes it a world of opportunities and possibilities. That is why most users consider Vrchat to be different from the real world only in a few ways.
Time and space is a limiting factor in the real world but in the world of virtual reality, it is not a problem. Imagine the endless possibility to do just anything, meet anyone or go to just any place that you choose and at any time you choose.
Vrchat now embodies the 21st-century online meeting place and social platform because it allows users to enjoy the real-world experience in the best way possible.
Play music on Vrchats
1. Play from your phone
You can attach an auxillian phone to the mic of your computer and play it from your phone. However, ensure that you swap the output of the mic to Vrchat.  There are other ways it can be done but this is about the simplest.
2. Virtual audio cables
Virtual audio cables can enable the transfer of music from one application to another virtually. All you need to do to use them is to switch the audio sources to Vrchat. The cable will channel your music output into input and then mix it with your mic to allow you to speak and use audio features while in Vrchat.
3. VB Audio voice meter
Mix and manage your audio sources using VB audio meeter from any device or application to any other application or device.
Amazing features on Vrchat
1. Full body avatars
The full-body avatars showing all identical human futures await users of the Vrchat. This allows you to make nearly all human movements in a 3D fashion. It is this feature that allows users to do so many things as if they are in the real world.
2. Self-expression 
Can you think of any human gestures that can make conversations interesting and lively? Vrchat allows users to access all the self-expression features on its virtual platform. Also, it provides features for gestures, emoji's and more.
3. Audio
3D audio makes you hear conversations you find interesting from a 3D point of view. It makes interaction seem so real to users that they can be themselves while using Vrchats.
4. Music player
Aside from playing games and using other features on Vrchat, you can also listen to audio. It is not a complex system to operate. Below are some steps to guide you while using Vrchats for playing music:
Steps
Goto the recording tab 1  your Vrchat
Right-click the cable output option
Select the properties under the listen tab
Finally select listen to device to hear the audio that you are playing
It is that simple. Many other virtual reality platforms offer similar features to users but Vrchat is particularly popular because of the multiple features that they offer users.
Many people love Vrchat because they are free to use with few or no in-house app purchases. It is serving value to clients and they are enjoying it.
The following tips to guide your usage of the platform so that you can have maximum satisfaction from using it:
1. Communicate with other users
The platform was created to foster interactions supported by its many features. When you are on Vrchat try to talk to people. These interactions just like in the real world will make you enjoy your adventures on the platform. You can interact by joining discussions softly and not badging into discussions that you don't have much to talk about.
2. Games
Aside from interaction, you should play games too.  If you play many games and take part in many competitions in diverse worlds available on Vrchat you will have many friends who share the same ideals and perspectives like you. It will be a great way to make your stay in Vrchat more fun.
3. Small worlds
Don't be in a hurry to become known on Vrchat by joining large worlds where there are already too many people and opinions. Rather than join large worlds, be active in small worlds where you can easily know and be known.
Just like there are parties in the real world the Virtual world created by Vrchat also allows users to create events. Attend these events and take active part in them. In these events, you can get a role to play and work too to make the event more fun. In the gaming world, fun plays a major role for you to derive maximum satisfaction.
5. Offline Friends
Since users are not always online so you can save them to a list until they are online so that you can be their fried. Do not miss a chance to make friends because it is the main way to have more fun and enjoy an exciting time whenever you are only.
6. Make your avatar fun and unique
Not everyone has an averter that looks unique and fun at the same time. So, if yours looks catching, other users will want to find out how to come about such a unique avatar. Avatar in Vrchat is not a movie character but you in representation in the virtual world. Users' engagement with the avatar you created will lead to more interactions and more friends.
440" crossorigin="anonymous">
7. Play music on Vrchats
Using some of the methods we have shown you on how to play music on Vrchat, have so much fun using the features to play music of your choice.
Author: Simon Robert
EasyInfoBlog is a multi-author blog. We have experts and professionals in various fields who share their ideas and expert knowledge to help you with your daily information needs. Thanks for reading!