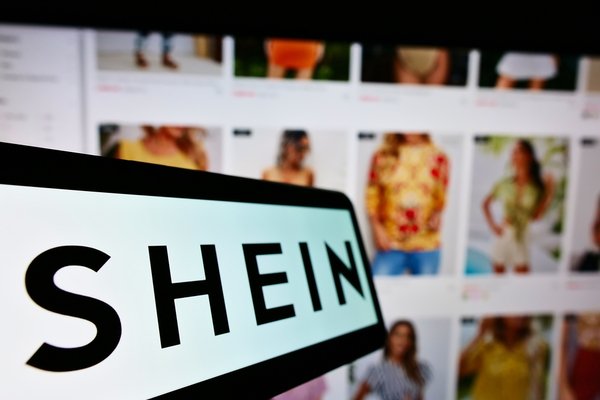 SHEIN points hack – 6 Ways to get points on SHEIN
Since it was launched in 2008, Shein has become increasingly popular. They offer beautiful clothing for an affordable price. There are several categories to choose from and over 20,000 styles. Shein also offers their customers great offers, coupons, and Bonus Points.
If you're new to Shein, you might be wondering what exactly the Bonus Point is and how you can tap into the offer. In this article, I'll be telling you what exactly Bonus Points are and how you can get it for free.
What is The Bonus Points?
The Bonus Points is a special program created by Shein to help their customers reduce expenses. As you accumulate these points, you can use them at a later time to buy items on Shein. A hundred bonus points is equivalent to one dollar. With Bonus Points, up to 70% can be deducted from the price of products when you place your order, excluding postage, insurance, and taxes. Earning points on Shein is easier than most think, and you can actually earn them for free.
How to get Shein's Bonus Points for free
There are several ways you can earn bonus points without having to pay a dime for it. Below are six easy ways you can earn points.
1. Create an account
When you create an account at SHEIN.com, you get many amazing offers. Once you confirm your registration, you immediately get a 10% off coupon, 100 points which will be valid for 4 months, and other exclusive offers.
2. Download the Shein app
You can browse items, order products, and track your products online, but you can only get the best out of Shein when you download the app. You get 10% off on orders that cost more than $29, 15% off on orders that cost more than $69, and 20% off on orders that cost more than $169. You will also get an extra 15% off on the first merchandise you order using the app.
With the app, getting points is just a click away. You will earn points for checking in every day. Login daily and tap on the check-in section, and then browse the items shown on the screen for a few seconds. A streak lasts seven days, and on the eighth day, the circle will restart. These points will add up to become significant later on. However, you must check in daily to receive fixed points rewards. If you skip a day, you'll revert back to day one on the cycle, meaning it will begin calculating as the first day of the streak. Be sure to set a reminder on the app if you're likely to forget.
3. Confirm delivery of your orders
Another great thing about Shein is that you earn as you spend. For each dollar you spend on Shein, you will earn 1 point. These points will be credited to your account once you confirm the delivery of your order.
4. Write a review
Most websites, apps, and businesses encourage their users and customers to write reviews on their experience, but Shein takes this to the next level by rewarding their customers for the reviews they write. You'll earn multiple points when you post comments. However, your comments will have to meet certain requirements before you are able to earn points. Written reviews should be at least 50 words, and no more than 1000 words, with the ideal word count being between 75 and 500 words. Once your review meets the minimum text requirement, you will earn 5 points. You will earn 10 more points if your review includes a photograph (refrain from posting photographs of yourself if you are under 18). You will receive an additional 2 points if your review includes size information. You will also get an extra 50 points if your review is recognized as a great review.
To post a review, log into your Shein account and click on "My Orders". Tap on "View Details" on the order containing the item you want to write a review on. Click on "Write a Review", and write a review on whatever length you want (a long as it is between 50 and 1000 words), and upload a picture if you wish. Then submit your review for verification. Once our review has been verified by Sheins' staff, it will appear on the product page. You can earn a maximum of 2000 points daily by posting reviews on products.
5. Participate in free trials
Another great thing about Shein is that customers get to try new clothes for free. On the SHEIN free trial center, Shein users can apply to try out their new clothes. If you get selected to be one of the participants, you'll receive the free package. All you have to do next is to submit a review report within 10 days. Your review report must offer comments on the material, texture, overall product quality, complete with photos and a detailed description, to be able to meet the review report requirements, and then you'll earn 20 points. If your review is marked as High Quality, you'll get an additional 100 points.
Every Shein user is eligible for the free trial, as long as you have a valid account that is not blocked. You can apply for up to 3 times per week. To apply on the app, all you have to do is go to "Me" and then tap on "Free Trial". Submit your request and wait for a response from Shein. To apply on the website, head to the free trials center page after logging into your account. Select the items and click free trials, then fill in your mailing address and clothing size. Hit the submit button and wait for their response.
6. Tune into SHEIN live
Shein hosts a live show every week where they feature new arrivals, videos on lifestyle, pop culture, and much more for you to discover. On Shein live, you not only gain some new knowledge on fashion, but also be able to gain points, as points will be given out randomly during the livestream. Treasure chests will pop up randomly during the livestream, and once you click on them, you can get up to 400 points. You can also earn points by sharing the live to family and friends. You'll get 5 points for each invite.
Author: Simon Robert
EasyInfoBlog is a multi-author blog. We have experts and professionals in various fields who share their ideas and expert knowledge to help you with your daily information needs. Thanks for reading!