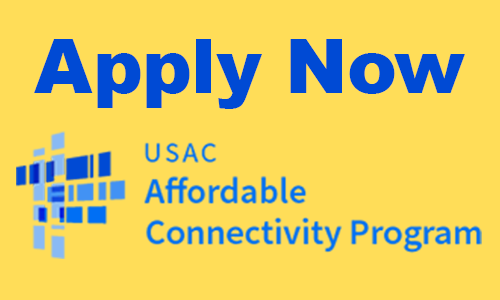 acpbenefit.org application – ACP program application 2022 – Universal Service Administrative Company
acpbenefit.org application Guide 2022 – ACP program application 2022 – save between $30 to $75 per month from the Affordable Connectivity Program (ACP). See the eligibility and how to apply.
In the global era that we are currently in, a reliable internet connection has become of utmost importance. We use the internet everyday and all the time. It is essential for keeping in contact with friends and family, to keep ourselves entertained with social media, movies and series, and also for remote working that has become so popular since Covid19.
We not only need internet, we need an internet that is fast and reliable. For a stable internet connection, there are investments that have to be done. An investment that not everybody can afford. To solve this problem, the American government launched ACP.
ACP program application 2022
ACP (Affordable Connectivity Program) was launched in the United States in 2022. The focus of this program is to deliver low-cost internet connection for Americans across all 50 states in the States. ACP (Affordable Connectivity Program)  is a federal program created as part of the Infrastructure Investment and Jobs Act. The Affordable Connectivity Program is a federal program that can help qualified households pay less for connectivity services, such as wireless and internet plans.
The federal Affordable Connectivity Program (ACP) helps you stay connected for much less. If you qualify, you can save up to $30 per month with ACP. If you are living on a qualifying Tribal land, you can save up to $75 per month.
The Affordable Connectivity Program (ACP) was launched to replace the Emergency Broadband Benefit (EBB). EBB was an emergency program created in response to the COVID-19 pandemic, as lockdowns confined most people to their homes. A good internet connectivity became relevant during that period, so the federal government of the United States devised a temporary means to solve the problem. The Affordable Connectivity Program (ACP) was designed to extend and modify the Emergency Broadband Benefit, and it replaced the EBB starting December 31, 2021.
It's important to keep in mind that the ACP will only provide each household with monthly assistance for one service at a time. If your household is already receiving assistance for your wireless service, you cannot also receive ACP assistance for your internet plan. Also, each household can only receive one monthly Affordable Connectivity Program benefit at a time, so if one member of the household is already receiving the ACP, another member cannot also receive the ACP.
ACP Program Application Eligibility
This program is intended for low-income households that may not be able to afford some basic services. At least a member of the household must meet the eligibility criteria before the household will be able to participate.
Anyone that participates in the Federal Lifeline program is eligible for ACP. You can reach out directly to your internet company to enroll in the Affordable Connectivity Program. With this, the household can get a discount of over 9 dollars a month on internet. A discount of over 34 dollars a month will be given to those on Tribal lands. Any ACP funds you receive will be added to the Lifeline funds you already receive.
If you already participate in the Lifeline program, then you are eligible for direct enrollment in the ACP and do not need to submit a new ACP application. If you participate in other service provider low-income programs, you may also be eligible for direct enrollment in the ACP. For example, service providers who offer low-income programs to their customers who obtain FCC approval for their alternative eligibility verification processes can directly enroll consumers participating in those programs in the ACP. However, service providers must obtain affirmative consent from their consumers before enrolling them in the ACP.
Citizens that take part in government assistant plans – including Federal Public Housing Assistance, Medicaid, Supplemental Nutrition Assistance Program, Supplemental Security Income and Special Supplemental Nutrition Program for Women, Infants, and Children special supplemental nutrition program, will qualify for ACP.
You are eligible for ACP if your income is less than or equal to 200% of the federal property guideline.
List of Broadband Providers that  Participate in ACP
Comcast
RCN
Verizon fios
T-Mobile
Verizon Wireless
Access Wireless
American Assistance and You Call Wireless
good2go mobile
human-I-T
Sano Health
StandUp Wireless
How to apply for ACP – Universal Service Administrative Company
There are three ways you can apply for ACP. You can apply online, by mail or by contacting your ISP.
To apply online, you have to visit ACP's online application portal through the Lifeline National Verifier portal. You can login if you already have an account, or create a new account. Then you will have to complete the ACP application online and submit. If you apply online, you may be able to receive approval immediately, but that's not always the case.
If you decide to use mail, then prepare your application, household worksheet and copies of your proof documentation, and send them to:
ACP Support Center
PO Box 7081
London, KY 40742
You can also contact your internet company and ask them if they participate in the ACP. If they do not, there are online tools that can help you find a participating company near you.
After You Apply
Application Approval: After you submit an application, they will notify you of the outcome. If you apply online, you may be approved immediately. If they are unable to automatically confirm your eligibility, they will require additional paperwork from you and provide instructions on how to submit those documents for evaluation.
440" crossorigin="anonymous">
Author: Simon Robert
EasyInfoBlog is a multi-author blog. We have experts and professionals in various fields who share their ideas and expert knowledge to help you with your daily information needs. Thanks for reading!