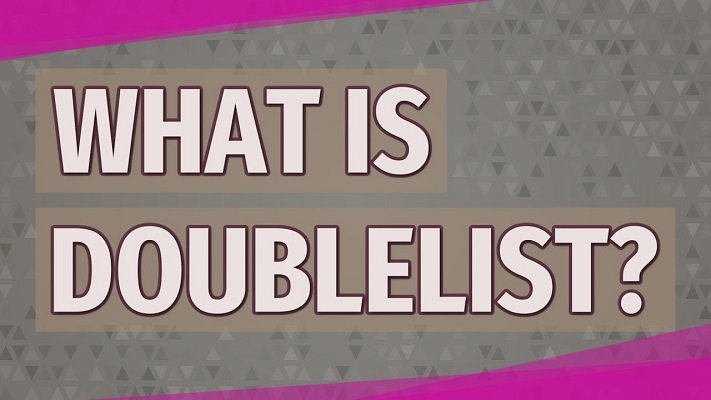 doublelist.com – What is Doublelist? Company Profile, Owner/Founder, How does Doublelist work?
Doublelist.com – What is Doublelist? In this article, we'll be looking at a top-rated dating app, Doublelist. You'll learn about the platform, its owner, how it works, etc.
When it comes down to meeting people, in the past, you could only meet them physically, but today you can also meet them online. And sometimes, meeting people via online personal ads is the fastest and easiest way to go.
For example, you may be looking for a long-term relationship or friends with benefits; maybe you are already in a serious relationship and need a third person to spice it up. Regardless of what you are looking for, it's far easier to say them online than in person. This is one of the reasons why online meetings are more accessible.
These days, you can find several apps on the Internet that help people connect with others. But not all dating and hookup apps are the same; some are better than others.
What is Doublelist?
The story of Doublelist begins where Craigslist's story ends. In 2017, the "Fight Online Sex Trafficking Act (FOSTA)" was passed. The US Congress strongly conveyed that online dating must be placed within a legal framework. Suddenly, websites that allowed users to post online personal ads became liable if users used their services to do things against the law.
As a result, Craiglist was closed down. Craigslist was very popular at the time, and thousands of people who enjoyed personal ads and online dating had to look for alternatives when it went down. Doublelist proved to be the missing piece in the online personal ads puzzle.
So, what exactly is Doublelist? First of all, it is not your typical online dating site. Doublelist is a website where people can create accounts, post personal ads, and search for people who share their interests.
Doublelist is owned by Northlock Holdings LTD, a 10-year-old online dating service company.
Doublelist has done a lot to create a safe environment where anyone can experiment with online dating without worrying about their sexual orientation.
The site is not just for people looking for a casual hookup. When you register, you can select from the following dating options:
Friendships / Platonic
Guys for Guys
Women for Guys
Men for Women
Women for Women
Dating misc
Doublelist also provides numerous opportunities to explore your sexuality and find people willing to test their sexual boundaries. For example, you can immediately connect with people in the following categories:
Couple for Couples
Couples for Her
Couples for Him
Males for Couples
Females for Couples
Gay for Straight
Straight for Gay
How does Doublelist work?
When you create an account on Doublelist.com, you can view other members' personal ads. You can also use your account to post your own Doublelist personals and see a list of your ads.
Begin by choosing your city or the city closest to you. You can now select "Connect Now" or "Let's Date." Other features include a "Sexual Education" section where users can learn more about sexual safety.
Each section may contain a mixture of advertisements and user-posted advice.
When you find an ad that piques your interest, click on it. Doublelist ads typically have tags at the bottom that state what the user is looking for or interested in. There is also a way to contact the user directly via the website.
Because all Doublelist classifieds are filtered by city, it's simple to find local dates in your area. For example, you would choose that area if you live in New York. You'll then see ads from users in nearby places like Brooklyn or Manhattan.
You can also create your own ad if you want people to contact you and meet you at your location (or nearby).
What services does Doublelist offer?
All registered members have access to the Doublelist com website for free. You can use it to post your feed posts and attach photos to them. Remember that all users are permitted to make two daily posts, each with four pictures. See, it's both free and limited. You can join chat groups and leave comments. There are web camera blogs and hot or cold games to keep you entertained.
What are the benefits of using Doublelist?
It's extremely easy to use
It has equal opportunities for people of all sexual orientations
It's totally free
It has a great anti-spam protection
Author: Simon Robert
EasyInfoBlog is a multi-author blog. We have experts and professionals in various fields who share their ideas and expert knowledge to help you with your daily information needs. Thanks for reading!