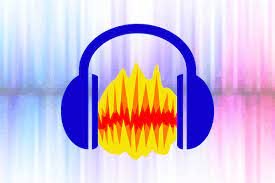 How To Make Subliminal Audio With Audacity
The subconscious mind is powerful as it establishes all our unconscious responses and automatic action before we realize it if we think about it. So what if I tell you can communicate and tap into your subconscious? You might possibly be wondering how to tap into your subconscious mind by now, well a lot of people have come up with different theories like meditation, hypnosis, and a number of others. But thanks to technology you can simply do that through subliminal audio and procedure effective results. So today I will be showing how to create subliminal audio with Audacity.
Subliminal audio is high-frequency messages at a heightened speed that is not identified by the conscious mind but by the subconscious mind rather. The subconscious mind records everything and makes strategies to carry out new notions according to the subliminal audio. Listening to signal audio has turned out to be a productive way to tap into your subconscious mind. You can find most subliminal audios online at some sites but you can make one yourself. Creating one yourself gives total control of what goes into your subconscious mind and you add as much as you want to improve yourself through your subconscious mind. W, with the right subliminal audio you can revise your conceptions, even habits or behaviour. Although the audio works like a mild form of hypnosis, its possibilities are limitless. You can lose weight, develop your relationship skill, enhance your learning ability, focus your mind on success, and a lot more, all with subliminal audios. So to create your subliminal audio please for these few steps.
1.     Create An Affirmation Audio File
An affirmation is just a series of affirming statements that you have intentionally spoken. You can speak things that you desire to change, things you wish were true about yourself or things that can move you towards a particular behavior you will like to imbibe. So what you have to do is write down these statements and record them into an audio file. And this is one great part of doing it yourself, cause when recording it you lay emphasis where you need it in your affirmation and it will help reduce any resistance to abiding by the statements.
2.     Download and Install Audacity
Audacity makes creating subliminal audio much easier, so simply download the software and install it so that you can process that is if you don't already have it. I will also like to let you know that you can also make use of Audacity to record your affirmation. And you can make the recording in two ways namely; these to speech engines and the sing your voice.
3.     Turn Affirmations Into Subliminal Audio Using Audacity
To turn your affirmation into subliminal audio using Audacity you can simply begin by reducing the volume of your affirmation while playing it on the playback volume on the Audacity mixer toolbar. Reduce it to a point that hearing your voice is hardly heard. You can now apply the subliminal effect by opening the recording, the is the command CTRL+A to pick the audio track. If have done that, from the menu tap on Effects and another menu will apply. When the menu appears select subliminal effect.
4.     Add Music To The Subliminal
If you desire to add music to your subliminal, using the Audacity select the option File, then select Import and you will see a menu, from the menu select Audio and pick the song of your choice, then open it. You will now see two tracks displayed by Audacity, tap on the music and increase its volume. Now repeat the command CTRL+A and press play. If your affirmation is not as long as the music then you can put the affirmation track on repeat. But be careful not to put the song on repeat along with the subliminal audio. You can now export the created audio to your playlist.
If you followed the four steps above then congratulations on creating your very first subliminal audio. You can now play it at your convenience probably aloud or through a headset. So you have now begun your journey to challenge your mind to turn you into a better you and I wish you're the best as you undergo your transformation process.
Author: Simon Robert
EasyInfoBlog is a multi-author blog. We have experts and professionals in various fields who share their ideas and expert knowledge to help you with your daily information needs. Thanks for reading!