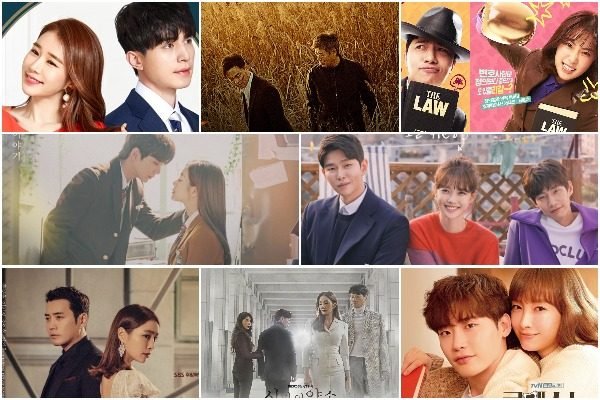 10 Best Korean Dramas You Need to Binge-Watch
Do you watch Korean dramas? Well, you're truly missing out if you don't. They're addictive and have some fantastic storylines and intense plot twists that will keep you glued to the screen. K-dramas can go from silly to heartbreak to violence in a matter of seconds, and that's precisely what keeps fans hungry for more.
K-dramas are popular among people of all ages and have gained worldwide recognition over the past decade. However, the South Korean film and TV industry have been around for much longer than that. Whether you're new to the K-drama world or finding something new to watch, there's something for everybody.
Here are 10 of our absolute favorite K-dramas:
1.  100 Days My Prince
Prince Lee Yul flees the palace after discovering a secret that endangers his life. He gets into an accident, causing him to lose his memory. A commoner nurses him back to health and tells him that he's engaged to their daughter, Yeon Hong-shim. The story shows their 100 days together, in which Lee Yul lives life as a commoner, and their love story blooms.
2.  Stranger
If you enjoy slow boiler mysteries and crime drama, then you're going to like this show. It focuses on the death of a policeman, which is ruled as a suicide. However, once Hwang Shi Mok begins investigating, things don't quite add up.
3.  Law School
Fans of How to Get Away With Murder will love this K-drama that focuses on professors and students at the Hankuk University Law School. The plot of the show starts when a law professor at the prestigious law school is found dead. Professor Yang is jailed for the crime, which forces the students to work together to prove his innocence.
4.  Boys Over Flowers
Boys Over Flowers is about a poor yet bright girl, Geum Jan-di, who transfers to the prestigious Shinwa High School meant for the elites. Here, she comes across a group of privileged boys (called F4) that bully others and falls head over heels for one of them. This is one of the most used drama themes in top movie acting schools.
5.  The Uncanny Counter
This K-drama's story revolves around a five-person group of demon hunters, with each possessing special abilities. They pose as noodle restaurant workers in the day and hunt down evil spirits that go after humans at night.
Looking to watch an emotional roller coaster? Navillera ticks all the boxes, and you'll need to watch it with a box of tissues next to you. The story is about an elderly retired mailman who goes by the name of Shim Deok-chul with a lifelong dream of becoming a ballet dancer. While pursuing his dream, he also has to battle advancing dementia.
7.  Liar Game
Do you like dark manga and tricky math games? If so, Liar Game is worth a watch. It revolves around a group of contestants that participate in a reality show of the same name, where ordinary people are given a chance to win millions of dollars. The contestant who successfully cheats the others is crowned as the winner.
8.  Kill Me, Heal Me
Kill Me, Heal Me focuses on a third-generation billionaire suffering from multiple personality disorder and memory lapses caused by a traumatic childhood experience. When his personality gets divided into multiple identities, he seeks the help of a psychiatry student to treat his disorder. Over the course of the story, she falls in love with one of his seven personalities.
9.  Doctor Stranger
A young guy from South Korea (Park Hoon) and his father, a world-renowned surgeon, get kidnapped by North Korean operatives and are brought to their country to operate on the dictator. His health improves, but the duo isn't out of danger just yet. Park Hoon is trained to become a doctor by his father while growing up in North Korea and falls in love with a girl as he attempts to flee to the south for his life.
10. City Hunter
Lee Yoon Sung has only one purpose in life: to avenge his father's death. Since he was a child, he has been training for vengeance, distancing himself from anybody who distracts him from his mission. However, he faces a difficult challenge as he develops feelings for a woman working with him.  This K-drama packs romance, action, martial arts sequences, and more to keep you entertained.
Final Word
There you have it – the ten best Korean dramas you should binge-watch right now! That said, the streaming services these K-dramas are available on might not be available in your country due to geographical restrictions.
If you want to access them from anywhere and watch your favorite K-dramas, you'll need to equip yourself with a VPN. Using one, you can switch your IP address to an allowed country and access the streaming service you want for hassle-free K-drama streaming.
Author: Simon Robert
EasyInfoBlog is a multi-author blog. We have experts and professionals in various fields who share their ideas and expert knowledge to help you with your daily information needs. Thanks for reading!