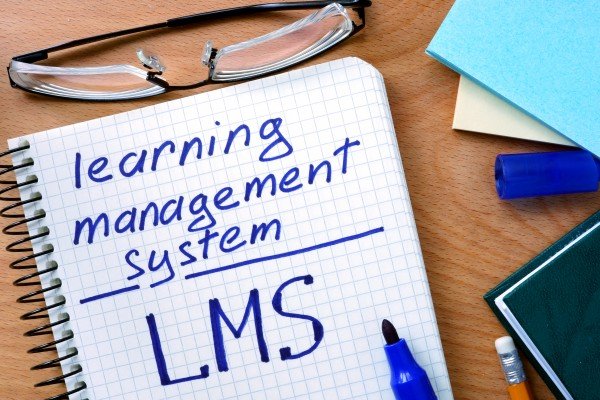 How to train teachers to use an LMS
Upgrading your school education system to LMS is a proven effective move. But, what if your teacher's team is not ready to shift from classroom teaching to online teaching? This can be a hurdle while shifting your setup online. Teachers have been teaching traditionally for a long time, and this radical departure from traditional teaching could be overwhelming for them. But to evolve your school in all aspects, just switching things online is not the only thing. You need to think of your students as well as the teachers' onboarding process. The most important thing is to make sure they are comfortable with the change, and if not, they must be made to feel comfortable. 
Here are a few pointers that will make your teacher's onboarding process easier.
1. Understanding the basics
Any learner, be it a student or teacher, needs to understand the first step of the process to make sure they will believe and continue. Similarly, make teachers understand why exactly we have switched from traditional learning to Elearning. Most of them will know the reason, but reminding them again will help them change their mindset and encourage them to learn how to make amends with LMS. Through this, they will realize that to teach students effectively, they need to work together and utilize LMS tools. Additionally, let them know that this is beneficial for the schools as well as LMSs are both time-saving and cost-effective. 
Read Also: How does a Learning management system work? (Recommended: Best LMS for YOU!)
2. Learning the technicalities
Once they are ready, to begin with, with the responsibility, they need to understand the technical side of LMS. There is nothing too technical they need to learn. Things that they will need to use like how to create a course, upload images, videos, and documents. Preparing quizzes and other questions that can be used for tests, and how to use PPTs while giving live classes. All these things are basic, but few teachers may find this difficult to understand. With some time and practice, they will learn these things. 
3. Practical Training
Practicing with actual modules is essential for gaining a thorough understanding of the situation they will face in the future. You need to make them familiar with the features of the LMS and how they can be used. Uploading images and videos and adding content to the course are the basics they need to learn and understand. This can be done by having group sessions where teachers are made to practice in front of a senior who understands how LMS works. The Bridge learning management system has training features like Documentation, Online live classes, Online Tutorials, and Webinars that can help teachers in preparing.
4. Effective usage
An important feature of a learning management system is that it produces tangible results. Once teachers learn how to use LMS for teaching, make them understand how to use it effectively so that the students are able to learn and retain the information they have learned. It is essential that teachers have an understanding of how to test learners' knowledge by using games and quizzes. How to craft questions that are suitable for games, how to make interactive images, and online sessions with the use of PPT, all these techniques that will aid learners to make their learning process easier and more effective.  
Read Also: Combining Elearning With Informal Learning: A Recipe For Better Employee Development
5. Weekly sessions
School administration should conduct sessions once a week to ensure the learning and teaching processes are running smoothly. The session can also serve as a forum for teachers to discuss any queries or problems they are having with the LMS. These weekly sessions can also be used to make teachers learn some new features for their effective use of LMS.
Conclusion
Learning is a two-way process. You can't just expect people to learn on their own after providing the learning aid. LMS may have taken the place of traditional learning, but you cannot replace the in-person earning method. It has a different impact as learners can easily connect with human emotions. But LMS is the new way into learning and has some added advantages. It is natural for things to evolve, so we should do our best to adapt. 
Author: Simon Robert
EasyInfoBlog is a multi-author blog. We have experts and professionals in various fields who share their ideas and expert knowledge to help you with your daily information needs. Thanks for reading!