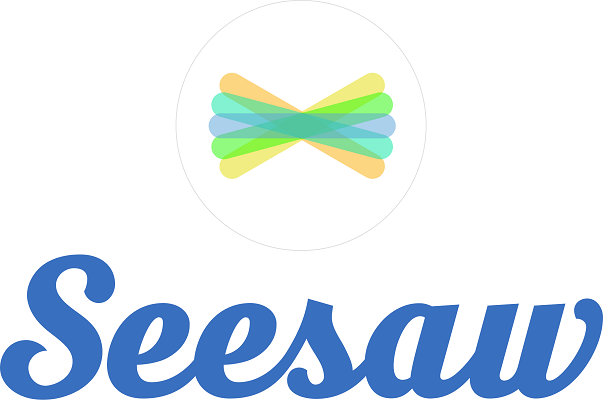 10 Best Seesaw Alternatives 2023
Seesaw Alternatives – Seesaw is a student-driven digital learning journal that inspires students to work and saves time. It's an amazing learning app that offers different games and tools that can be used to teach students. With Seesaw, you'll be able to hear and see what each student knows, and this insight will help you better understand their progress.
On the platform, students can browse through thousands of activities ready to use in the classroom, play different games together, and compare their scores with others. It's also great for the teachers since it helps them focus more on the students.
However, Seesaw may not be suitable for your school. Hence, learning about its alternatives will help you decide whether it's great for you or not. Continue reading to find out about the 10 best Seesaw alternatives.
1. Gradelink SIS
Gradelink can assist your school in saving time, increasing enrollment, and accomplishing its mission. Gradelink's well-known student management and information system are appropriate for all levels of education, from pre-K to college. It combines teaching, management, and learning tools to assist schools in reaching their full potential. Attendance management, report cards, classes and scheduling, communications, and student/parent information are among its top features.
2. Pikmykid
Many schools have dismissal procedures that waste time, expose students to danger, and exhaust staff and faculty. Schools can use Pikmykid to replace outdated methods with a combination of dismissal management, safety, and emergency tools, parent messaging, and real-time reporting that keeps your staff happy and students safe. There will be no more long car lines, never-ending front office calls, or missing students – just one powerful platform that allows schools to focus on what truly matters – learning.
3. Edmodo
With Edmodo, you can engage your students and manage your classroom. You can also communicate with your students, share class materials, and send messages. Make learning available from any location. Bring all of your classroom tools together to save time.
You can gain confidence, discover your voice, and become a digital citizen. You can take control of your learning while being part of a vibrant school community. Receive class updates, communicate with teachers, and support learning at home. Students can keep track of their classroom activities and grades in one place.
Edmodo is a global education network that connects all learners to the people, resources, and support they require to achieve their full potential.
4. Teachmint
Teachmint is a leading educational infrastructure provider that enables schools and teachers to transform their learning and teaching skills. Their cutting-edge SaaS solutions, such as Learning Management Systems (LMS), integrated ERP for schools, and automated learning tools for teachers, enable education providers to stay in touch with students, overcoming geographical barriers and increasing their efficiency in delivering lessons.
5. Lumio by SMART
Lumio is a versatile digital learning tool that promotes active learning. It offers simple ways to increase engagement without requiring hours of preparation. Students can connect remotely to live lessons and participate in real-time activities from any location.
Lumio integrates with existing tools. Teachers can easily import existing resources, such as PDF, Google Slides, PowerPoint, and Notebook files, to create one engaging lesson.
With Lumio, you can enhance content using assessments, interactive lessons, and games. And easily switch between teacher-paced and student-paced learning to deliver lessons the way teachers want while increasing engagement with game-based activities and assessments.
Lumio simplifies improving existing lesson materials within the platforms you already use. Create interconnected experiences that keep students learning actively together, no matter where they are.
6. Flipgrid
Flipgrid is a free and simplistic video discussion platform for PreK–Ph.D. educators, students, and families. Create a Topic and get your community involved. Students in your class can record and share videos.
Also, the Flipgrid team and the global Flipgrid community are ready to help you, your students, and your families. The Flipgrid Discovery Library is a place to discover and share Flipgrid Topics created by inspiring educators worldwide.
7. ClassTag
ClassTag has limitless possibilities. With this software, all the messages, announcements, videos, photos, videos, images, library, calendar, parent-teacher conferences, actionable engagement stats, and much more can be found in one place. And parents do not need to download an app to join the party.
ClassTag's smart messages are delivered to parents via their preferred channel (SMS/email, web, paper, app, or web). They are automatically translated into over 100 languages. You can share classroom moments with messages, videos, and file libraries all in one place. You can send a message to an entire class or a parent.
ClassTag's "smart messaging" ensures that parents receive the message in the most convenient way for them. And you are not even required to provide any personal information.
8. Classkick
On classkick, teachers can upload existing content or create new content using drawings, text, and images. In response to teacher-created material, students can enter text, images, audio, drawings, or multiple choices.
Teachers provide personalized, real-time feedback and grading using various tools, such as the canvas, a help center, or pointed stickers. Students can ask their peers for assistance anonymously.
Teachers can see who is having difficulty and how students perform on the assignment. Students and teachers can help each other digitally by anonymously raising questions.
You can create personalized or pre-awarded auto-grading stickers, draw on student canvas and interact with them, or leave detailed feedback via the Help Center. You can use various tools to create or modify your content, or you can use an assignment from our library.
9. Jenzabar
Jenzabar One is a unique, cloud-ready, flexible platform available to higher institutions. This powerful suite provides mobile-friendly options for your campus to help drive student and institutional success. With Jenzabar, you can advance your career by integrating all aspects of relationship building, strengthening, and management.
440" crossorigin="anonymous">
Jenzabar Fundraising assists schools in locating and engaging potential donors through personalized communications centered on the most effective solicitation methods.
Jenzabar SONIS, a powerful and cost-effective student information software, assists you in increasing efficiency for all of your mobile students. Jenzabar SONIS is a specialized system that allows you to manage all administrative tasks at your school online. It also offers integrated billing, admissions, grading, and course management services.
10. Bloomz
Take command of your school's and district's communication with Bloomz. Bloomz is the only app that integrates all aspects of school, class, and district communication. It also allows for behavior management and coordination.
Author: Simon Robert
EasyInfoBlog is a multi-author blog. We have experts and professionals in various fields who share their ideas and expert knowledge to help you with your daily information needs. Thanks for reading!