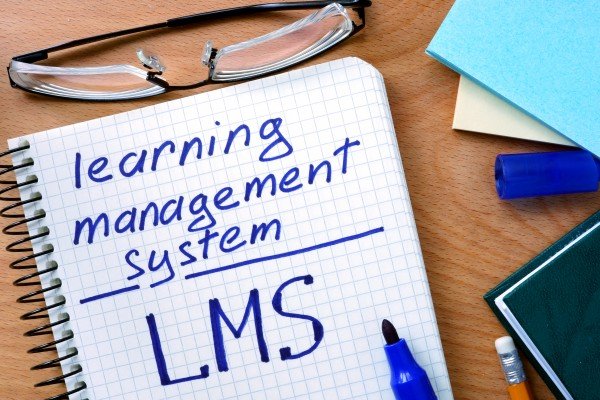 Onboarding Employees Made Easy: Features Of An LMS That Makes It A Perfect Tool For HRs
HR departments deal with a high level of hiring and onboarding difficulty. Every organization recognizes the importance of onboarding new employees. Onboarding is the first impression your newly hired employees will have of your team and organization. If you do not provide a satisfactory experience to your new hires, the likelihood of them remaining with your organization decreases. Recruiting new employees in an organization can be costly. Employee onboarding software such as the Bites app is now available for businesses of any size, scope, or industry. You can use learning management software like the Bites app to assist you in making new employee onboarding simple and involving. What is an LMS? What are the features of an LMS, and how do they make it an ideal tool for HR professionals? Continue reading to learn more.
What is an LMS?
An LMS is software that assists you in the creation, management, organization, and delivery of online learning components to learners. Learners can be students in school, college students, university students, or employees in any type of organization. Anyone interested in lifelong learning and gaining access to learning materials via a device, primarily the internet. An LMS manages the delivery of learning materials, administration, automation, and analytics. LMSs play a key role in database and document management. An LMS is doomed to fail unless the information is managed effectively. This refers to the entire LMS system, which handles all incoming and outgoing learning data within a single ecosystem.
What are the features of an LMS that make it a perfect tool for HRs?
Employee onboarding software enables you to deliver and manage onboarding training online. Using an LMS for onboarding has significant advantages for both your company and your employees as new hires join your team.
Engaging & Responsive
One of the hardest challenges that HR departments face is keeping their employees engaged and responsive during onboarding training. The challenge becomes more difficult when your training is dull, and your employees have no incentive to take part in the training. This is where a learning management system comes in handy. It is recommended that you invest in a gamification LMS to make your training more interesting. A learning management system's gamification features enable you to use a leader board or award points and badges to your employees. When your employees are motivated to earn rewards and badges, it awakens and cultivates their competitive nature. This allows you to keep your employees engaged and their training completed.
Personalized Experienced
As your LMS makes it simple to update training materials and courses, all new employees receive up-to-date information. If your LMS allows you to combine courses to create particular learning routes, your onboarding process becomes highly personalized, providing complete training to the right learner. A learning management system (LMS) that allows you to create specific learning paths and personalized experiences for the various roles in your organization is a powerful tool that makes onboarding far more engaging for each learner. And, when automated, it creates a far more streamlined process for your administrative teams.
Anytime, Anywhere Access To Training
Another advantage of an LMS for onboarding processes is the comfort it provides to employees. The more at ease your employees are, the more likely it is that they will enjoy their onboarding experience. With an LMS, you can give your employees the ability to access their training from any location. The majority of learning management systems include mobile support, allowing them to complete their training from home or when they have free time at work. Your employees can work in their location, at their time, and their preferred pace.
Conclusion
Onboarding employees can be a difficult challenge. The pressure to keep it interesting and engaging for employees is greater than one can imagine. This is where a learning management system with gamification features like reward points and leaderboards can help a company. Companies must become more technologically advanced over time. It is critical to consider new practices that can add value to your company. Several LMSs offer free trials like the Bites app. Get the trials and select the LMS that best suits your needs.
AD!
Click here to Get the Highest Paying
Work from Home Jobs in USA
======================
The content on this site is posted with good intentions. If you own this content & believe your copyright was violated or infringed, make sure you contact us at [easyinfoblog@gmail.com] to file a complaint and actions will be taken immediately.
Author: Simon Robert
EasyInfoBlog is a multi-author blog. We have experts and professionals in various fields who share their ideas and expert knowledge to help you with your daily information needs. Thanks for reading!