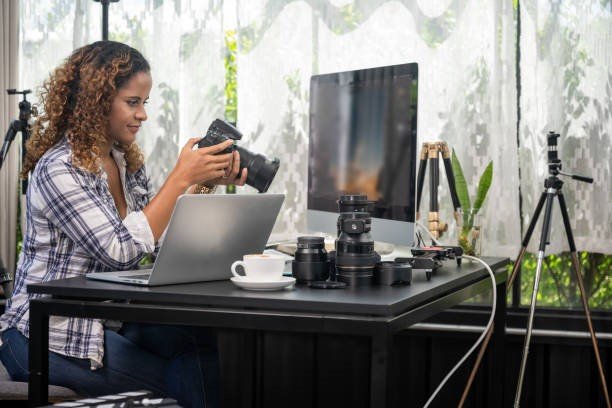 8 Hidden Benefits Of Being A Corporate Photographer
If you are a digital marketer or a CEO of a big organization, then you definitely know the importance of corporate photography —A sure shot way to attract more – n- more customers in the present image-obsessed world.
These are the professionals who help you to showcase yourself or your company worldwide. Corporate photographers have powerful tools to bring awareness and create a stunning business presence in the real world via the Internet.
In this piece of writing, we have discussed some of the hidden benefits of being a corporate photographer.
Have a look!
1. Opportunities to be Creative
Pursuing your career as a corporate photographer in Bristol or any other part of the world allows you to bring out your creativity for which you are getting paid. It helps you to become more innovative with the creations that set you apart from others. It is such a field that enables you to put your creative mind first.
2. Travel Opportunities
Being a commercial photographer, you will get many opportunities to travel to several places, almost all around the world. Depending on your work, popularity, or client's requirement, you have to visit many places for a photoshoot.
Read Also: how to start photography business
3. Artist Relationships
Photographers often work with other professional artists as a part of their job. It includes hairstylists, makeup artists, prop stylists, set designers and wardrobe experts.
All these artists are a part of the successful photoshoot. Like without a professional makeup artist, dress designer, and hairstylist, it is not possible to get a picture-perfect look. That's the reason all these artists work in collaboration. As a result, artistic relationships develop.
4. Exposure
Commercial photographers get colossal exposure, especially when their photos are published in local, regional, national or international publications and other media. As a result, they become famous worldwide and get more work opportunities from both local and international levels.
5. Self-Employment
A commercial photographer also set up his own photo studio and started his own business. It gives you the pleasure to be your own boss. There is no need to be chained to a desk or office environment. Photographers may pursue their personal interests and career simultaneously.
6. No Need To Say One Word
Photography is a passion that allows you to tell your story in a creative way without saying a single word to anyone. It is one of the best methods to convey your messages visually via images and videos. You can also add special effects to your pictures to make them more appealing. And being a corporate photographer, you are the person who offers this creative way to the businessman to deliver their message without using a single word.
Undoubtedly, digitization makes things a lot easier. Content sharing just with a single click is one of the best examples of it. There is no need to generate hard copies of any video or image. Just click the picture and upload it to the various social media platforms to spread your message worldwide. It proves very beneficial for ventures to engage with the desired audience as it reduces the cost of printing.
8. Chance To Engage With Brand
Being a corporate photographer, you will get a chance to represent a top-notch brand. In the current market scenario, top brands (including all industries) such as Eros, Nykaa, Samsung, Vivo, Redmi, Myntra, etc., use several digital platforms to promote their products. They also use large led display screens to highlight their new arrivals, offers, etc. All these advertisements require high-quality images that automatically raise the requirement of the professional corporate photographer.
Final Verdict
Hammering the final nail, it can be concluded that the demand for Bristol Corporate photographers is very high. This profession offers endless opportunities that enable you to live a luxurious life. If you want more information about this profession, then take some time from your busy schedule and search on the web. You will get a lot of information about the photography industry just with a single click.
440" crossorigin="anonymous">
Author: Simon Robert
EasyInfoBlog is a multi-author blog. We have experts and professionals in various fields who share their ideas and expert knowledge to help you with your daily information needs. Thanks for reading!