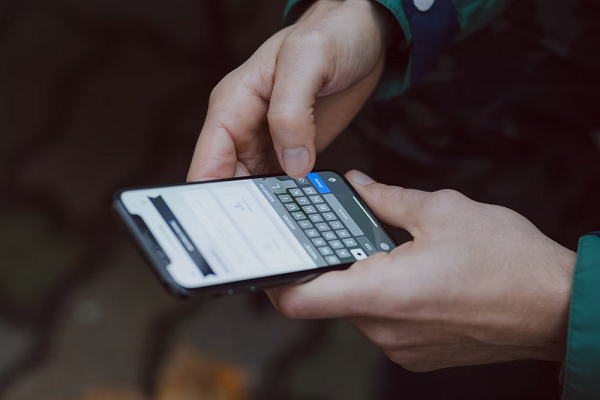 8 Factors to Consider Before Purchasing Used Mobile Phones in Bulk
Mobile phones have become an extremely crucial part of our lives. The market is filled with a variety of phones and new models are introduced almost every day. While one may prefer a mobile phone that is of superior quality, others may prefer to buy phones for their sleek looks or high-resolution cameras. The kind of mobile phone you own is your personal choice. However, what is also true is that phones with all their great features can often be expensive.
If you want to own a phone but can't afford the high-quality models at the current prices, we have a solution for you. You can buy used mobile phones in bulk. Wholesale iPhones are also available on the market.
Buying refurbished products is also great for the environment as it promotes sustainability. However, the market is often filled with scammers. Buying a used mobile phone can expose you to risks like purchasing a stolen phone, a fake phone, etc. Thus, the transaction can be a tricky affair. So, it is important to make sure that you get yourself a good deal.
To make things easier for you, we bring you the top 8 factors you should consider before purchasing used mobile phones in bulk.
1. Buy from a reputable and authentic source
You must make sure that the person or company you are buying your used phone from is authentic. Go for sellers that have reviews and recommendations so that you don't get cheated. Heavy black marketing also goes on for the sale and purchase of used mobile phones. Sometimes, illegal sellers often create fake website to disguise themselves as real sellers, so it is important that you always run background checks on the place you buy your mobile phone from.
2. Avoid buying stolen phones
Sellers often try to lure innocent people into buying stolen phones at extremely low prices. Do not fall for this. You could get into trouble later for spending your money on a phone that has been reported stolen or has been misused in the past for unlawful activities. In order to make sure that this doesn't happen to you, you should always ask the seller for a copy of the invoice for the original purchase. This will include the name of the former seller, information about the warranty period, time of original purchase, name of the buyer, etc.
3. Watch out for fake phones
Fake phones are just as bad as stolen phones. There are various fake Chinese replicas of phones being sold on the market that are indistinguishable from the original models. To prevent yourself from buying fake phones, you can check if the phone is genuine by going into the phone's settings. Find out its model number and other specifications about the hardware and its accessories. Match these with the guidelines given by the manufacturer to make sure your model is original.
4. Check the conditions of the ports and accessories of the phone
When buying a used phone with accessories, conduct an elaborate examination of the accessories and ports of the phone to make sure that they are in proper condition. Make sure that the charger is operational. Check if the earphones are properly working, if the audio is clear and the volume is loud. It would also be wise to perform a quick data transfer, to make sure that the USB ports are in working condition.
5. Battery
Make sure you check the battery of your phone. It most probably won't be replaced. Make sure that it doesn't have any significant damage. Check if there are any problems with the battery—make sure it doesn't heat up or that it drains too quickly. Phones that haven't been used for a long time or that haven't been resold many times, will have a decent battery life. On the other hand, you might want to avoid phones that have been in circulation for a long time because their batteries and other hardware might be in poor condition.
6. Verify the warranty
Always make sure that you check the warranty of your second-hand mobile phone. It is always a better option to buy used mobile phones that are still in their warranty period. You can do this by using your phone's IMEI number, or you can simply go to the manufacturer's website. Phone companies like Realme, Xiaomi, Vivo, etc., allow you to check your handset's warranty online without much hassle.
7. Run a thorough check of features like the camera, mic, and speakers
Whenever you buy a used mobile phone, the probability of some damage is always there. It is very important that you check that the camera lens of your phone does not have any scratches or dents. It should be operational. Check both the front and rear cameras for any damage. The same is the case with the microphone and speakers of the phone. You must check that the speakers are at a good volume and that the microphone is functional.
8. Software Check
Once you have completed all your external checks, it is important to undertake a thorough inspection of the software as well. This essentially involves checking that your smartphone is not rooted or jailbroken. This is an important step to complete before you make your final payment.


Author: Simon Robert
EasyInfoBlog is a multi-author blog. We have experts and professionals in various fields who share their ideas and expert knowledge to help you with your daily information needs. Thanks for reading!