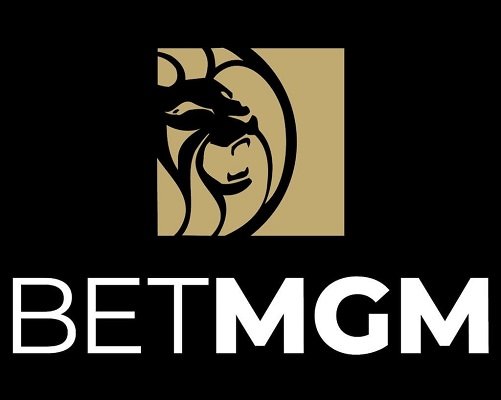 BetMGM Continues to Lead US Betting Revolution, as DraftKings Eyes Up Entain
Entain, one of the largest gambling companies in the world, is in a strong financial position ahead of a potential $22 billion takeover by DraftKings. The British betting and gaming company's recent report showed that revenue was up across its two major verticals. In the three months to September 30, Entain saw net gaming revenue increase by 4% and sports betting revenue jump up 12%. Helping to fuel Entain's recent run of positive results is its partnership with MGM. In tandem, the two companies operate the online gambling platform BetMGM, which now has a 30% market share in the US.
BetMGM is Blossoming As US Online Gambling Grows
Although BetMGM isn't available in all parts of the US right now due to regulatory constraints, it's operational in 14 states, including New Jersey, Nevada, Pennsylvania, and Indiana. Thanks to the fall of PASPA, sports betting is legal in a variety of US states and BetMGM has taken advantage of this. However, as noted in this BetMGM review, the site, formerly known as PlayMGM, also offers casino gaming in certain states, as well as online poker with the help of Entain's other subsidiary, Partypoker. This move onto the online platform is an attempt to cater to a wider audience, especially as the operator offers a bonus package as highlighted in the review.
This combination of casino gaming, sports betting, and poker has allowed BetMGM to become a dominant force in the US market, a fact that hasn't escaped DraftKings. Indeed, alongside BetMGM, DraftKings has become one of the early frontrunners in the rapidly expanding US gambling market. Its recent $22 billion bid for Entain is, according to industry analysts, a play designed to increase its market share.
Indeed, if DraftKings can take control of Entain, it would put it in an almost unassailable position within the US. However, a deal is yet to be reached. DraftKings was due to table a formal offer this week, but nothing has been confirmed at this stage. It now has until November 26 to propose a formal buyout of Entain and its assets, including BetMGM.
Is Entain Undervalued at $22 Billion?
The problem, however, could be the recent performance of BetMGM. In the same way, Amazon shares surged recently thanks to another positive financial report, Entain is riding high right now. It's successfully parlayed what was previously an online casino site (PlayMGM) into one of the largest betting platforms in the US.
Although Entain didn't release specific figures, we know revenue was up 12%. What's more, the latest update confirmed that executives still expect to hit their forecast of annual core earnings topping $1.2 billion. If that's the case, a $22 billion takeover bid might not be lucrative enough for Entain.
A spokesperson for DraftKings told Reuters that executives on both sides are still in talks. However, it's not clear yet whether it will make an improved offer. Whatever the outcome, the recent rise of BetMGM and the takeover talks show that the US market is strong. Although regulation continues to spread on a state-by-state basis, money is starting to flow. As more states open up and deals are forged, the US could soon fulfill its promise and become the largest online betting and gaming market in the world.
Author: Simon Robert
EasyInfoBlog is a multi-author blog. We have experts and professionals in various fields who share their ideas and expert knowledge to help you with your daily information needs. Thanks for reading!