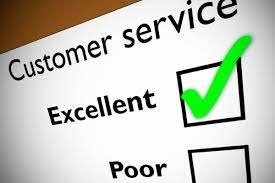 7 Best Practices; Do Your Customer Service Skills Pass the Test?
In every organization no matter the size, all customers have one thing in common; their need for being appreciated. Every customer is an individual who sacrificed some time from their daily routine to interact with your company and each would want to feel recognized and valued. In light of this, employees with excellent customer service skills accomplish more than just transactions, they come up with good customer experiences. On the other hand, companies that ignore and devalue these skills will find themselves going down a rabbit hole.
That's why in this article we'll be following some of the customer skills that are most important for growing and maintaining your company's productivity.
Customer Service Resolution Skills
T-Mobile has been experiencing customer service issues with long wait times, unhelpful representatives, and poor communication. These problems have led to frustration among customers and a negative impact on the company's reputation.
Customers cannot always self-diagnose their issues accordingly. Frequently, it's usually the customer service agent who takes the opportunity to analyze the current issue and come up with a solution. This means that they need to unfold not just what was wrong, but also tell what the customer's intention was in the first place.
In addition to this, an excellent customer service relationship will foresee what caused the customer's problem and might even go over and above to perform the reboot at the same time teaching the customer how they can resolve the issue by themselves in future.
Prioritizing Goals to Improve Customer Service
Having excellent managerial skills offers a major role in boosting customer satisfaction. Regularly, there'll be many coincidental issues that need your attention, and you won't be in a position to resolve them altogether. Nonetheless, you can give priority to each issue following the immediate need of each customer's issue and in the order of their received ticket.
Maintaining Composure in Complaints
Emotions can be deal-breakers, that's why it's advised to be calm as you resolve an issue with an annoyed customer. It's worth noting that the customer isn't dissatisfied with you but with how your products or services aren't meeting their expectations. You must be cool and ensure that the customer knows that you hear their complaints, you're willing to help, and you'll have to reassure them about this repeatedly. Such methods are one of the best ways that help in keeping the customer cool and cooperative.
In light of this, one way to boost your self-control is to make sure that you're in a good mental space and take a deep breath before resolving issues. The reason for this is that it helps you to be in the right headspace to answer questions correctly and avoid triggering emotions.
Good Customer Reviews Demand Adaptation
Obligations in an organization can change quickly, and your team needs to be ready for incidents. Reprioritize issues as they arise at the same time while maintaining your coolness. You can change a displeasing situation into a good customer service experience by following up with customers to analyze their satisfaction once the issue has been resolved. This is another means to show where in your customer service skills that needs improvement.
Set and Communicate Clear Customer Service Goals
Notify customers that their complaints are being heard by giving a sympathetic touch to every response and maybe even following up with a hand-written appreciation note. Paying attention to the details goes a long way with many customers and talking to them by name, shows that you're taking their issues seriously. A different way to ensure customer satisfaction is by resolving most of the issues that might arise in every social media platform. This practice indicates other ways your company is committed to customer satisfaction.
Handling Complaints With Understanding
Nowadays, many organizations are replacing humans in customer service with Artificial Intelligence. While this software has its advantages, it can also be annoying to customers who need special attention that a piece of code can't give. Even while using live chat, it can still feel distant for your customers.
Concerning this, it's advisable to empathize with the whole customer experience and in order to accomplish this, you need to encourage your team to reply with understanding. This is because customers can differentiate between someone talking in a scripted manner or someone genuinely concerned.
Continuous Learning = Great Customer Reviews
In every situation, you need to learn and then you can teach your employees on ways they can boost up customer service experience. One way of doing this is giving out scripts with varied replies to handle customer issues with creative methods. If your organization is using Artificial intelligence, always remember that it's good to balance with a touch of human interaction. This is mainly because customers value an empathetic approach where attendants can get to know their issues by asking them.
Conclusion
Customer service agents are the face of many organizations, especially in the financial industry. That's why most customers normally expect agents to be professionals in the service or product being sold. In relation to this, educating your employees on all possible outcomes and ways to resolve customer issues is important.
With that, are you familiar with other practices that'll help improve customer service skills? Leave your comments down below.
Author: Simon Robert
EasyInfoBlog is a multi-author blog. We have experts and professionals in various fields who share their ideas and expert knowledge to help you with your daily information needs. Thanks for reading!