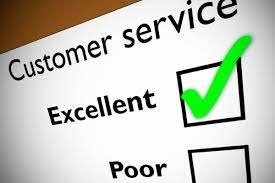 The Art of Turning Critics into Fans: 7 Tips to Respond to Negative Customer Reviews
In today's digital world, companies are increasingly held accountable by their audience. Online customer reviews shape brand perception, but negative comments can harm trust and deter potential customers. Addressing these critiques needs a calculated approach, proficient communication, and flexibility to stay relevant in the ever-evolving market.
Concerning this, good customer reviews can elevate a firm's standing and draw in more customers; tackling corporate office complaints reveals a true dedication to customer contentment. Delving into these response customer service techniques benefits businesses aiming for betterment and provides insight for those keen on understanding the balance between customer reviews and business expansion. So, grab a seat and read on!
Respond Promptly to Customer Complaints
When someone is upset enough to post a negative review, they typically do so shortly after the negative experience occurs. Moreover, they anticipate a relatively swift response. Not only is this the appropriate course of action, but it also aids in minimizing potential harm.
Respond Considerately to Customer Feedback
Beyond being timely in your reply, handling all feedback, especially critical remarks, with genuine regard for their worth is crucial. Every piece of customer feedback is essential, with negative comments holding particular significance. Such insights can illuminate customer friction or discomfort while interacting with your brand. Value their initiative to share these observations with your team and take steps to amend based on their input.
Respond to Customer Complaints with Integrity
Perfection is elusive. This applies to businesses too. Beyond a swift and considerate reply, prioritize honesty. Being forthright carries significant value. Most displeased reviewers and customers appreciate a sincere acknowledgment of oversight and a commitment to address their concerns genuinely. This approach often culminates in a more favorable resolution for the customer and the enterprise over time.
Tailor a Reply to Customer Complaints
Customers seek validation. They aim to influence the individuals behind the business they're reviewing and shape its future to ensure others don't face similar challenges. One of the most straightforward methods to convey importance to individuals is giving them the desired attention.
Maintain Customer Service Professionalism
Show consideration and provide a distinctive response, but refrain from becoming overly personal and, most importantly, avoid any attack or retaliation. Even if you can recall the specific individual who posted the review and recognize that their behavior was not entirely, or even remotely, justified, approach the situation with the demeanor of a seasoned business professional, aware of the more critical stakes at hand.
Shift the Customer Service Conversation Privately
A common and effective approach for managing negative reviews is to transition the discussion to a private channel as swiftly as possible. The crucial aspect here is facilitating personal communication without encroaching on boundaries. Collect their feedback, inquire about the most convenient method and time for communication, and express your apologies for their dissatisfaction with your product or service.
Offer Customer Service Contact Details
While we strongly recommend avoiding conflicts with customers, if situations intensify, managing them away from public view is preferable. It's crucial to furnish a direct phone number or email for customers to communicate with you.
Conclusion
In summary, proficiently managing customer reviews is essential for upholding a favorable online image and nurturing customer loyalty. A proactive approach that motivates customers to share their experiences can result in a surge of positive feedback, effectively counteracting any negative comments.
Are you familiar with other ways of responding to negative reviews? Please leave your comments below.
Author: Simon Robert
EasyInfoBlog is a multi-author blog. We have experts and professionals in various fields who share their ideas and expert knowledge to help you with your daily information needs. Thanks for reading!