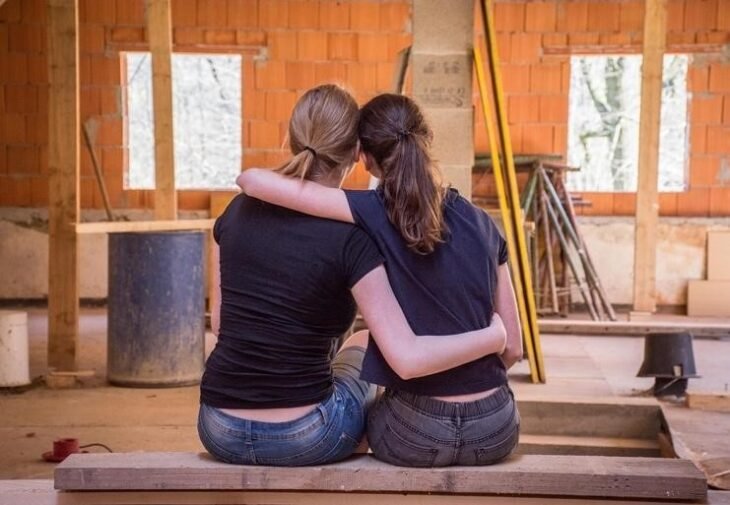 Transforming Your Rental: Budget-Friendly Renovation Ideas
Renting can be a struggle when you have big dreams of luxury décor. There are, thankfully, ways to respect the limited amount of space you have to work with (as well as any potentially strict conditions of your rental agreement) and still have fun renovating your rental for the better. In this article, we break down some simple, budget-friendly ways that you can transform your rental so that it feels luxurious and new. Let's get started.
Simplify The Kitchen Shelving
See if your landlord is open to having some light remodeling work done. It would benefit the space by upgrading it (which means more money for them in the long run). If they agree, consider tearing out cabinets and replacing them with open shelving instead.
An open plan adds breathability and spaciousness in an otherwise limited space. You can display your kitchen dishes nicely and simplify the kitchen as there is more room to cook and enjoy the room.
Polish Or Replace The Floor
A clean floor can add immense value to a space, giving you an apartment renovation without spending a fortune. If you want to add to your plans for the new flooring and your credit check for landlords has gone over well, ask your landlord for permission to complete even more complex updates and renovations.
If you have hardwood floors, as many old apartments do, consider having your floors polished professionally, or even do it yourself with wood polishing products you can find at any hardware store. Other improvement ideas include staining the floor, sanding the floors down, or replacing broken planks.
Sell Old Appliances
Sell your old appliances for modern ones to give your space an upgrade. Modern household appliances instantly improve the space and add value. Make sure you sell your gently-used appliances for a fair price and only settle for offers that are far below your asking price.
Many retailers and appliance warehouses are looking for used kitchen and laundry room appliances and are willing to pay more for reliable appliances that can be resold.
Weigh your options and find the best offers to get the best appliance replacements for your space.
Create A Photo Gallery
Renovate your space by creating a picture gallery of photos of your friends, family, and artwork you enjoy. Adding general decor into your space can create personalized value that makes your rental feel like home.
Be sure to patch up any areas of the wall that need to be addressed so you're given a blank canvas. Consider framing black and white prints for an elegant and classic look that will brighten up and elevate your space into that luxury apartment you've been wanting.
Make A Closet More Functional
If you have a relatively spacious closet, you can renovate it by making it more functional. Have your cleaning supplies hung up in a rack, place baskets neatly on shelves to store your linens, and install a shoe rack.
The little changes you make can make a massive difference to your organization and the look and feel of the storage space you have to work with. Making your closet more functional is a simple renovation project that does not cost much and can be done quickly as a home renovation project.
Use Cost-Effective Strategies To Improve Your Rental
You may not have the luxury rental of your dreams, but with a bit of creativity, you can amplify your space. Consider the above renovation ideas and get started on improving the look and feel of your rental with cost-effective projects.
Author: Simon Robert
EasyInfoBlog is a multi-author blog. We have experts and professionals in various fields who share their ideas and expert knowledge to help you with your daily information needs. Thanks for reading!