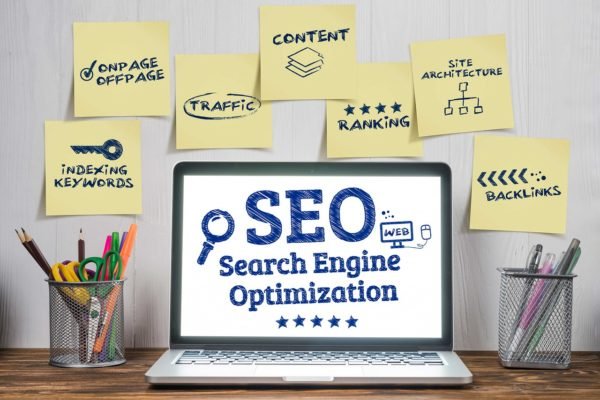 The Therapist's Guide to SEO and Search Results
Search engine optimization (SEO) is a highly effective organic marketing strategy for businesses and organizations of all kinds —and therapist practices are no exception. When people reach your therapist's website through search engines, you no longer have to spend lots of money and effort chasing potential clients.
Good therapist SEO can also boost your credibility and trust as a therapist. After all, over two-thirds of patients conduct their online health-related research on Google and other search engines before deciding who to see. So, if your website ranks at the top of search engine results pages (SERPs), prospective patients will see you as a credible therapist and may be more likely to choose your practice.
In this brief guide, you'll find the best practices, tips, and strategies that can help your therapist practice get found by your target audience.
How Therapist SEO Works
Most people begin mental health-related inquiries online, often on a search engine and not in the doctor's office. Enter SEO for therapists. You will attract more web visitors by helping your website rank highly in search results. You'll also draw positive attention to your practice.
But what is SEO? It's a set of strategies marketers use to help therapist websites appear higher up in SERPs. Great therapist SEO strategies can boost traffic to your website, bolster brand awareness, and eventually increase foot traffic to your practice. It's a strategy that can do much more for your website over the long-term than Pay-Per-Click (PPC) advertising.
As reported by Digital Authority Partners, therapists use their websites to engage, inform, and educate existing and potential clients about their services and related topics. For instance, an addiction therapist may feature the latest modalities and treatments. 
The goal of SEO for your website is to attract more visitors and, ultimately, see more clients. 
Best Practice for SEO for Therapists
But what exactly do you do for search engine optimization of your website?
It All Starts with an SEO-Friendly Website
Building a solid practice website is one of the best ways to acquire more patients in a highly competitive healthcare environment. An SEO-friendly site is the single most effective therapist marketing strategy. Think of it as the front door of your therapist practice; it's your chance to make a compelling first impression on visitors. 
But before you do that, your website design should make it effortless for search engines to crawl and index your web pages. Of course, it should be optimized to serve the needs of your visitors.
Google and other search engines check your website's user experience (UX) signals to ensure that it provides visitors with a pleasant browsing experience. If visitors have a good experience and enjoy your site content, it will rank better in search results.
Overall, your practice website should be well-made, professional, and search-engine-friendly. Moreover, it should boast valuable content that potential clients need to learn about mental health conditions and treatments. And your site should be optimized to generate more client leads.
How do you ensure your practice website is SEO-friendly? Keep the following tips in mind:
Use a service-centric approach
A service-based strategy means your website (and its content) focuses on definable treatments, products, or services. In practice, you should create your navigation categories based on these definable services. When you categorize your therapy services, you'll give prospective clients a clearer picture of what you offer and what they should expect.
Prioritize user intent
Put user goals in mind in every aspect of your practice website, be it the architecture, navigation, or content. Consider the overall user experience (UX) they'll have on your website. When you truly understand the user's intent, you can develop a website to match their needs.
You can tailor your web content to match what appeals the most to them. Visitors who find what they're looking for on your website will likely take the desired action. That means a lower bounce rate, increased on-page stay, and potentially higher conversion.
Your visitor's experience should be impressive and hassle-free from the get-go. Incorporate an XML sitemap to make your website easy to map, navigate, and use.
Add awesome content
This one is a no-brainer. Good content is the cornerstone of SEO for therapists. You've already identified user intent, so use relevant keywords to create SEO-friendly content. Ensure your content is valuable, relevant, and engaging.
Understand Your Target Audience
To do proper therapist SEO,  you must know the ins and outs of your target patients and clients. Knowing what your target audience is looking for is the first and most crucial part of creating compelling, SEO-forward content.
440" crossorigin="anonymous">
Create a target audience persona
You'll want to have the deep market knowledge to compete effectively. Use data analytics from your website, social media pages, and closest competitors. Check the data to see where your typical users lie and get a general feel for who is interested in your therapist practice.
Go one step further. Discover your target audience's interests and pain points, plus how you can create content that resonates with what they care most about.
Survey your existing leads and clients
The most effective way to understand your target audience is through a mechanism like a survey. It doesn't have to be complex. Perhaps you already have an email list to share a simple survey form.
It would be best if you aimed to understand their interests, struggles, conditions, and problems they're facing. This way, you can generate impactful content that speaks to their deepest interests.
Go in-depth
Now that you have a general feeling of your target audience, seek more in-depth knowledge of your market. We recommend talking with a few patients you're already seeing. Check if they would be okay with a short video chat or phone call about their current situation. Let them know you'll provide a complementary therapy session if you can.
Once you're in an interview, try to inquire exactly what makes them tick – their challenges, interests, and whatnot. Ask your interviewees to describe their struggles in detail and in clear language.
What frustrates them? What solutions did they seek before but didn't work? You'll leverage these insights to craft and optimize your website content.
On-page SEO Best Practices for Therapist Websites
The most critical elements for therapist SEO occur on your website. Nothing else will work without a solid on-page SEO strategy. The following are the most important on-page SEO elements you should include in your web pages.
META description tag
All your website's primary pages should have meta descriptions. They tell Google and other search engines what your web pages are all about. Although there's still debate about whether this element helps with keyword optimization, a description tag is undoubtedly crucial for SEO.
The meta description is the text that appears under the page's title in search results. It gives searchers a sneak peek of your content and can improve click-through rates. Ensure the description tag has appropriate keywords
Title tag
Meta description and title tag go hand in hand in giving both the users and search engines more insights about your pages. It should feature your practice name and keywords relevant to the specific page. Technically, the title tag appears between the <head> </head> tags close to the top of the page source code, and it should be 70 or fewer characters.
If you use WordPress, adding meta descriptions and title tags is nearly effortless with free plugins like SEO by Yoast, Platinum SEO, and All in One SEO.
Consider conducting a thorough, sitewide on-page SEO audit if your practice website isn't new. Other on-page SEO elements for practice websites include:
Bolded text

Image Name and ALT tags

Header tags

Internal links

Creating UX-friendly content
SEO-optimized pages are more accessible for Google and other search engines, making them easy to crawl, index, and rank in SERPs. They're also likely to convert visitors into loyal clients.
Off-Page SEO Strategies for Therapist Websites
Off-site SEO for therapists is all about link building, one of the most discussed search engine optimization strategies. Its main aim is to encourage authoritative websites to link to your web pages. You can think of backlinks as votes saying your web pages deserve a high ranking.
All websites are built on a framework of trust. And trust is built with backlinks. Google and other search engines view your website favorably if there are many links to it.
Awesome, share-worthy content is the first and most critical way to build links organically. It's one of the only ways to get organic links you don't have to ask for.
Guest posting is another superb strategy. Write blog posts, articles, and other content for other websites so you can include links to yours.
Other link-building tactics include listing your practice website on the national, industry, and local directories, such as Healthgrades, Psychology Today, etc. Create social media profiles (on Twitter, Facebook, etc.) and local search profiles. Of course, you can reach out to related (but not rival) mental health businesses/organizations to see if they'll link to you.
Technical SEO Best Practices for Therapist Practice Websites
Technical SEO ensures your website stays on top of all the technical requirements for ranking highly in search results. It begins with creating a website that Google can find, understand, crawl, and index. Eventually, you must ensure your website is up to scratch with the following tips:
Great practice sites should be easy to navigate. Visitors should have no trouble finding pages, posts, and everything else on your website. Optimizing the website architecture for a better user experience would be best.
Ensure your website has been indexed
Do a simple search to ensure Google has indeed indexed your site. If not, check for the following issues:
Your website is blocked in robots.txt

Your site code has crawl errors

It has no XML sitemap

There's duplicate content
Ensure your practice website is optimized for mobile use, security, and speed
Your practice website's mobile-friendliness, security, and load speed are all technical SEO ranking factors. If a page takes more than three seconds to load, most visitors will bounce, and that'll hurt your search ranking and visibility.
Use tools like Google's PageSpeed Insights to check the current speed of your website. It also provides insights into possible fixes to help speed up your site.
Your site's security is crucial for both user confidence and search ranking. An SSL certificate helps with your site's encryption and ensures that your user's data and privacy are protected from intruders.
Google will penalize your practice website if it doesn't use SSL security. Don't forget it's a HIPAA requirement, as well. A responsive web design will ensure your site is mobile-friendly.
Final Thoughts
We've covered how SEO works for therapist practice websites. We've also discussed how it's applied to different types of therapist SEO, including on, off, and technical SEO. As a therapist, you need an SEO-optimized website to grow your practice, reach out to more prospective clients, and expand brand awareness.
Author: Simon Robert
EasyInfoBlog is a multi-author blog. We have experts and professionals in various fields who share their ideas and expert knowledge to help you with your daily information needs. Thanks for reading!