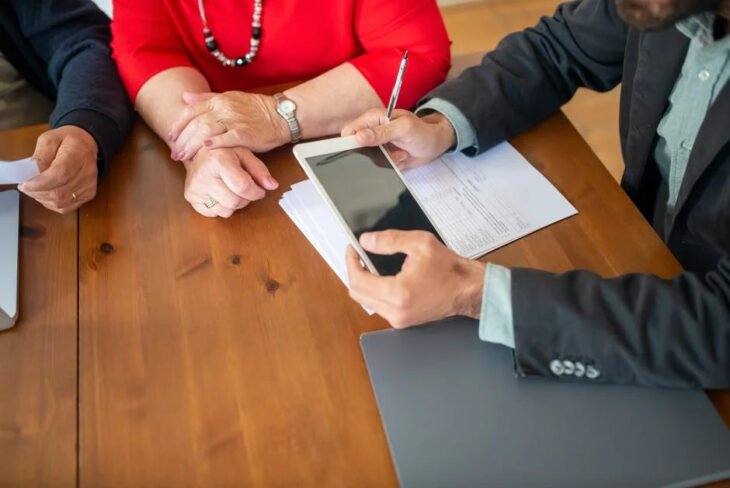 10 B2B Digital Marketing Tactics and Strategies to Adapt Immediately
Over the years, the demand for Business-to-Business (B2B) marketing has significantly increased, as more and more companies are looking for easier ways to get a lot done for less.
In this particular form of marketing, B2B companies target the interests and needs of your business. Compared to Business-to-Customer (B2C) marketing, this directly caters to representatives of organizations rather than individual customers from the general public.
These days, trends in B2B marketing are revolutionizing the way your business operates and designs its strategies as a means of appealing and growing its consumer base. At the same time, using digital marketing tactics is a good way of staying a few steps ahead of your biggest competitors.
As new tactics continuously emerge and evolve with technological advancements, it is essential to know how your customer's purchasing habits change and how your services can help other organizations with their marketing.
10 B2B Digital Marketing Tactics and Strategies to Adapt Immediately
Staying updated with the latest trends in digital marketing tactics is an excellent way to keep pace with the continuously changing needs of your clients. At the same time, it is one of the best ways to stay ahead of your competitors and gain more opportunities to grow along the way.
Here are 10 different things you can focus on to significantly improve your B2B marketing and help you expand your professional services.
1. Analytics
Focusing on Data Analytics allows you to gain new insights from different types of metrics that you have gathered. When you take the time to look at data more efficiently, you better understand how well you are doing in specific aspects and if your general strategies are effective.
At the same time, you gain insights on significant weak points, which you can begin to improve using new methods that you develop.
2. Marketing Automation
In today's highly advanced digital society, making use of Marketing Automation is one of the best ways to get repetitive processes done faster without worry. Through technological solutions, you can manage your online marketing channels from a centralized control system.
With this in mind, you can further optimize the use of your limited resources, all while creating a seamless line of operations
3. Search Engine Optimization (SEO)
Online marketing is often challenging if you do not know how to use search engine optimization strategies properly. However, you can easily get search engines to recognize your content and lead them to your audiences when they look up the keyword with the right targeted keywords or phrases.
This not only gives them more accurate search results, but it is also one of the best ways to ensure that people are discovering your website.
4. Customer Relationship Management (CRM) Systems
Several businesses use CRM systems to help them keep better track of client information and stay organized. These systems or software allow you to record all types of data regarding your clients, including specific interactions that you have shared.
With the use of this synchronized system, forwarding information to multiple departments, even simultaneously, can be made simple.
5. Niche Specialization
Having a niche-driven strategy can make your business grow significantly faster compared to having no designated specialty.
Depending on your company, the area you provide your expertise in can vary so long as you can become a leading figure in that field. Through niche specialization, you also make your marketing efforts simple, as what you do becomes more defined and distinguishable from other competitors.
440" crossorigin="anonymous">
6. Research
In any kind of marketing operation, performing qualitative research is an essential part of building the foundation of your content. Through well-defined marketing research, you gain significant insights into how your business performs and an understanding of what types of services you should be offering your clients.
Apart from that, detailed research can also help you make more informed decisions as you get to know your clients better and meet their specific needs.
7. Social Media Marketing
Social media has taken over how the modern-day generation communicates and collects information. When you maintain a strong social media presence, your brand appears more friendly and well-established to possible clients interested in your services.
8. Website optimization
Your company's website is one of the most vital assets you have when it comes to digital marketing.
For your marketing strategy to become successful, you need to secure your clients with a powerful online presence that shows your expertise and vast knowledge of the selected market. This is because most organizations will want to research your brand first before contacting you to learn what kind of services you can offer.
9. Referral Marketing
These days, even the way your professional services are being referred to by your clients has changed. With the help of a solid online presence, you can build your reputation among a vast audience who can share your brand with others.
Combined with strategical content marketing strategies, gaining new clients becomes easier as you build brand awareness.
10. Testing and Optimization
The only way to know if your digital marketing strategies are working is by continuously testing them. Through this, you can better understand what factors of your plan work and what does not. As a result, you can further optimize it in ways that can scale your business and increase your chances of success.
Business as Usual
As technology continues to advance, the way you operate and perform, as well as the means of adapting to the changing needs of your clients, will evolve.
If you want to stand strong against your biggest competitors, your business needs to be flexible enough to adapt to new digital marketing strategies quickly. At the same time, you also need to continuously find ways to improve and make your services more unique compared to others.
While keeping up with the world of digital marketing may seem like a big challenge to overcome, learning how to fully utilize your performance can be a great contributor to your success. With a great marketing strategy in place, you can steadily grow your organization.
Author: Samantha Dacanay
Samantha is an Online PR Specialist at Spiralytics, a full-service digital
performance marketing agency
that helps grow businesses through performance marketing and data science. As a young communications professional, she brightens the brands she handles with her creative and insight-driven thinking in various online and offline campaigns.