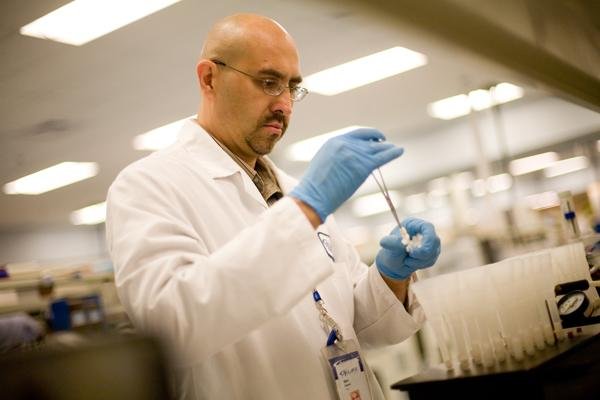 aegislabs.com – Aegis Sciences Corporation Company Overview, Owner/Founder, Services, Benefits, Contacts
Aegis Sciences Corporation is a forensic toxicology and healthcare laboratory founded in 1990. This corporation provides consultation services and science-driven drug testing in Nashville, TN.
Aegis has always delivered evidence-based, clinically actionable information about substance abuse, medication compliance, and drug-drug interaction via definitive testing of oral fluid, urine, or blood specimens.
Aegis differentiates itself through superior science to drive more accurate test results than competitors, with nearly two dozen employees holding PhDs, MDs, or similar advanced degrees. Aegis serves over 3,000 healthcare practitioners nationwide, over 1,500 workplace clients, and over 350 sports and entertainment clients, including more than 100 Division 1 colleges, NASCAR, IndyCar, the MLBPA, and the NFLPA.
Want to learn more about Aegis labs? Then it would be best if you continued reading because, in this article, you'll learn about the company, their services, benefits, and many other things.
Aegis Sciences Corporation Company Overview
Aegis Sciences Corporation is a company that offers laboratory testing services. They provide drugs, forensics, sports, prenatal, food, managed care, and workplace testing services. Aegis labs serve patients who are residents in the United States.
Aegis Sciences Corporation is a private company with 32 years of experience in the industry. The company currently focuses on Hospital & Health Care and Life Sciences. Frank Basile currently holds the position of CEO. Its headquarters are in Nashville, Tennessee, in the United States.
Contact Information
Name – Aegis Sciences Corporation (formerly known as Aegis Analytical Laboratory forensics revenue – $25M – 100M
Address – 515 Great Circle Road Nashville, TN 37228 United States
Web Address – www.aegislabs.com
Aegis Sciences Corporation Benefits
Aegis Sciences Corporation provides a variety of welfare and pension benefits. Aegis Sciences Corporation is one of many businesses in the United States that provide health insurance to employees, with employers typically paying a large portion of their employees' health insurance premiums. Companies are given tax breaks for their contributions, and employees receive the plans tax-free.
Aegis Sciences Corporation provides health, vision, and dental insurance plans. Aegis Sciences Corporation also offers group life insurance, long-term disability insurance, short-term disability insurance for accidents or illnesses, and death benefits for certain causes of death.
Employer-financed retirement plans help to ensure a steady flow of funds later in life. Aegis Sciences Corporation provides defined benefit pension plans. Businesses use defined contribution pension plans to help employees save and invest for retirement.
Aegis Sciences Corporation Services
Aegis healthcare testing services are tailored to the specific needs of healthcare specialities such as Pain Management, Substance Use Disorder, Behavioural and Mental Health, Prenatal and Chronic Disease Management. Aegis provides clarity for improved patient care to a diverse group of clinicians serving Medicare, Managed Medicaid, Commercially Insured, and Workers' Compensation patients.
Aegis provides anti-doping and forensic testing services to professional and amateur sports organizations, as well as college and university athletic programs, in addition to healthcare testing. The biopharma lab at Aegis offers molecular diagnostic services such as clinical trials, pharmacogenetic testing, and other services.
Author: Simon Robert
EasyInfoBlog is a multi-author blog. We have experts and professionals in various fields who share their ideas and expert knowledge to help you with your daily information needs. Thanks for reading!