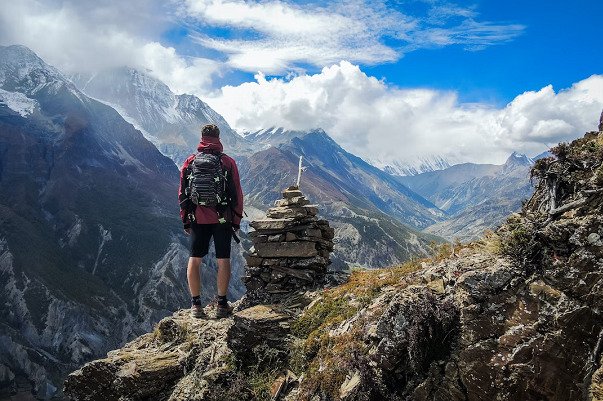 An Essential Packing Guide for Your Next Trip
If you only recently started to travel on your own, the process of packing your luggage can be grueling. Where do you start? How do you pack? What is considered essential in the first place? All of these questions and more can plague your mind even before you set foot outside of your house.
To make sure that your travels remain comfortable, here is a guide to packing your essentials for a trip.
Travel and ID Documents
It is important to do your research about the documents you'll need for your travels. Without having every document you need to enter a country, packing for your next trip will be the least of your problems.  For instance, if you are traveling to London, you may want to learn about the UK Visa application requirements so you can keep all the related documentation in a bag that you carry.
If you are traveling by plane, be sure to put your necessary documents in your carry-on or hand luggage. If you want to keep your important items close at all times, check out crossbody bags to keep your items safe and secure.
Layerable Clothes
Regardless of the season, you must carry a few clothes you can take to layer up. This includes items such as tank tops, t-shirts, and button-downs, as well as shorts, pants, and long johns. This allows you to adjust your outfits according to unpredictable weather. Packing layers may seem like a waste of space, but should the weather be different than what you expected, you'll be glad you packed them.
Seasonal Outerwear
In addition to layered clothes, you should also pack seasonal outerwear that keeps you from being exposed to the harsh effects of the weather. For example, if you are traveling in the winter, you can take a wool coat with you.
In contrast, if your trip comes during the spring, even a light cardigan will do depending on the area that you are visiting. This ensures that you're able to travel in comfort and don't have to look for last-minute outerwear that is appropriate for your destination.
Water Bottle
Whether you are traveling by air or on the ground, you'll need to keep yourself hydrated. After all, drinking water not just keeps you energetic, but hydration can reduce hair loss and wrinkles, and protect the health of your joints.
With this in mind, ensure you have a travel-sized water bottle handy with you in your luggage when you travel. Once you start exploring your destination, you can use it to keep yourself hydrated throughout your travels.
Necessary Medications
If you take any medication, it's necessary to pack them in your handbag. Instead of having prescription bottles take up space in your luggage, look into solutions such as a pill organizer.
This can help you keep all your medications in one place, while also making sure that you are able to carry them with comfort. Along with these medications, you can look into solutions such as travel-sized first-aid kits to take wherever you go.
Healthy Snacks
While traveling, it's crucial to eat enough. Besides giving you energy when you need it the most, nutrition will keep you healthy during your trip.
Whether you are looking for the best Optavia alternatives or the most popular ways to create homemade trail mix, you can find this information through other travelers and experts online. This makes it easy for you to take care of this requirement.
Comfortable Shoes
There's a good chance you'll be walking a lot while traveling. If you're considering exploring tourist destinations, expect to be walking at least a few miles every day. With this in mind, ensure you take an extra pair of comfortable shoes with you.
For example, if you are wearing sneakers on your flight, train, or car, this extra footwear can be a pair of leather clogs. By picking soft yet sturdy shoes, your feet will thank you at the end of each day.
These essentials put your well-being front and center, while also preventing issues during your travels. This ensures that you can have a comfortable and fun trip while staying prepared.
Author: Simon Robert
EasyInfoBlog is a multi-author blog. We have experts and professionals in various fields who share their ideas and expert knowledge to help you with your daily information needs. Thanks for reading!