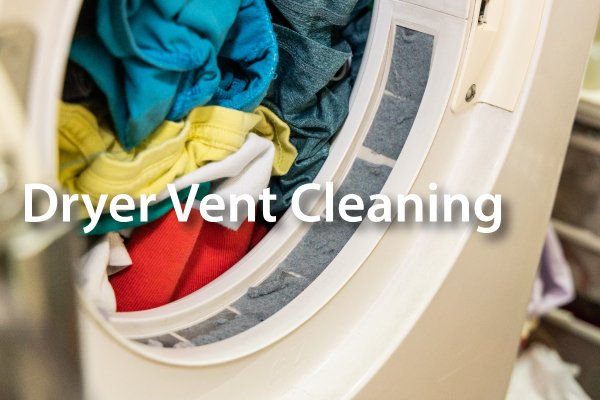 A Guide to Dryer Vent Cleaning Toronto
The dryer does a lot of work in drying your clothes. Lint and dirt build up in the duct, causing blockage to the dryer vent and slowing it down. That is why you need to call for dryer vent cleaning Toronto services to clean your dryer vents regularly. The lint also builds up depending on how often you clean your clothes and the number of clothes you dry.
Dryers are different. Some have vents fitted on an external wall, while for others, their exit is through the roof. Each of these has a unique way of cleaning. If your dryer exits through the roof, calling Toronto specialists to clean it is recommended rather than doing it yourself.
Signs You Should Clean Your Dryer Vent
Most people don't schedule maintenance for their dryers, so they won't know when to be cleaned. However, if you notice these signs, it is time to do dryer vent cleaning Toronto.
If you have a pet, your clothes will likely have a lot of fur that can remain in the vent when you dry them. These dryers need to be cleaned frequently.
Clean the vent if drying clothes is taking longer than it should
If the dryer is overheating, this is a perfect sign it needs to be cleaned.
Process Of Cleaning A Dryer That Goes To The roof
Unplug the machine from the main power supply. This protects you from electric shock and protects the dryer from being short-circuited.
Once you remove the power source, turn the dryer from the wall to enable you to access it at the back. This is where the vent is located.
Get a garbage bag to put in the lint and dirt because it might spread once you remove the vent.
Climb the roof using a ladder to locate the end of the vent. Ensure you wear safety gear like shoes and a helmet.
The vent has a small trap door on the roof to prevent birds and insects from crawling in. lint also gets trapped on this door. Remove it for cleaning.
Remove the dryer vent screen. This applies to people whose dryers have a vent screen. Remove it and only remain with the flap. Having the screen prevents lint from exiting. The flat is suitable for ventilation which is essential to the dryer.
Use a long brush with soft bristles to soften the dirt. Avoid using hard-bristled brushes because they can damage the vent.
When To Call A Cleaning Professional
Dryers are delicate machines, and if you don't have the right dryer vent cleaning Toronto skills or tools, you have the option of contacting a cleaning professional. Although this will cost you some cash, it will also protect your dryer vent from damage. Also, if you have a tiled roof, it is dangerous to walk on. Professionals are better trained for that and will advise you whether to clean them or do dryer vent repair Toronto.
Author: Simon Robert
EasyInfoBlog is a multi-author blog. We have experts and professionals in various fields who share their ideas and expert knowledge to help you with your daily information needs. Thanks for reading!