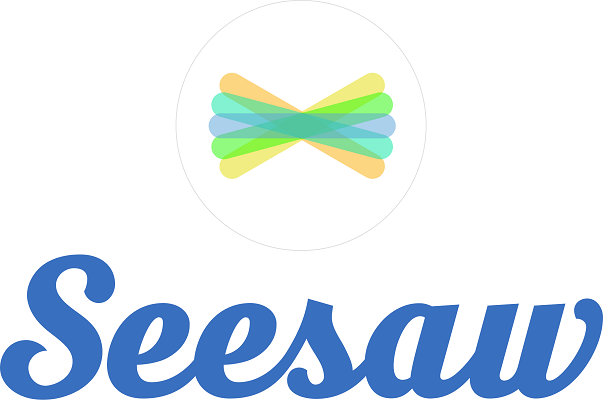 web.seesaw.me Seesaw Website, About, Company Profile, Logo, Owner/Founder, Products/Services, Benefits, Contacts
web.seesaw.me – Seesaw is a learning platform that connects students, educators, and families to deepen student learning. On the platform, students can create, collaborate, reflect, and make their learning visible; Teachers can design and facilitate powerful learning experiences, while families can actively celebrate and support the student's learning.
With Seesaw, teachers of all class levels can easily develop, create and administer work, assignments, and learning tasks for their pupils. Seesaw has a free and paid version. On the free version, teachers have access to Seesaw's library of activities and tasks, which they can manipulate and incorporate into their own lessons. In addition to that, the platform has many multimedia features that can bring assignments to life, such as videos, images, drawings, texts, or files.
Interestingly, Seesaw is used by more than 10 million students, teachers, and family members monthly across over 75% of schools in the United States.
Seesaw is widely used for a lot of reasons. In the guide, you'll learn about the benefits of using Seesaw and other interesting things you should know about the company. So, continue reading if you'd like to learn more about Seesaw.
Seesaw Logo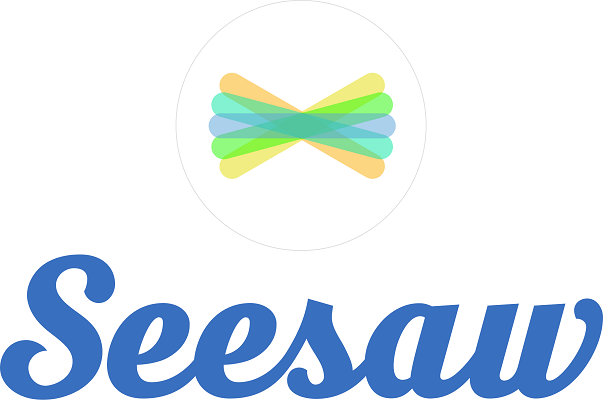 Seesaw Company Overview
Year Founded: 2013
Headquarters: 180 Montgomery Street Suite 1580, San Francisco, California, 94104, United States
Official Website: http://www.seesaw.me/
Formerly known as: Shadow Puppet
Founders: Adrian Graham and Carl Sjogreen
Ownership Status: Privately Held (backing)
Financial Status: Private Equity-Backed
SIC Code: 73,737
NAICS Code: 51,518
Primary Industry: Education Software
Phone Number: +44 1865744768
Revenue: $14 Million
Seesaw Services
Seesaw has two plans: Seesaw basic and Seesaw for Schools and District
The core features available to both the basic and schools and district plans include:
Multimodal learning tools
Connect family members
Teachers per class – 2 for basic and 20 for school and district
Design activities and share with colleagues – 100 activities for basic and unlimited for school and district
Messages translation into 100+ languages
Premium Features
The premium service is only available to the school and district plan. Services to expect in the premium package include:
Instruction
Multipage activities and posts
Drafts and send back work for revision
Schedule activities
School or district activity library
Seesaw Lessons library
Communication
Individual and custom group messages
Schoolwide messages
Assessment
Monitor student engagement
Track progress toward standards
Centralized Management
LMS and SIS Integration
Schoolwide engagement data
Schoolwide settings
Year-over-year portfolios and connection
Regional data storage
Benefits of Using Seesaw
Many built-in tools suitable for the classroom
Seesaw has many built-in tools in the dashboard, allowing you to modify assignment instructions to best suit your student's needs. Tools such as drawing, a note, a video or photos, and links allow you to create assignments, improve directions, and differentiate what each group of students is asked to do.
These tools also enable you to provide feedback in various ways both during and after the completion of an assignment. This can provide your students with a virtual conferencing experience!
It helps you stay organized
When you host your resources on SeeSaw, it's simple to track which assignments you've given to which students, who have completed each task, and what you've graded. Having all this information in one place makes staying organized much easier than sifting through piles of papers!
440" crossorigin="anonymous">
Engaging and fun
Above all, SeeSaw's activities are engaging, colorful, and entertaining! As we all know, for many students, engagement translates to investment. If we can engage the majority of the students in our classroom, we will have enough buy-in to ensure that they see a task through to completion.
Seesaw App Download for Android and Apple Phones
Seesaw is available on iOS, Android, Chromebooks, Computers with Chrome/Firefox, Kindle Fire,& and Apple TV. & Free for teachers!
Download the Seesaw app for free so you can receive real-time learning updates from your child. Or sign in on their website on your computer to check out what's new!
Seesaw App Download for Android Phones – download from Google Play Store
Seesaw App Download for Apple Phones – Download from Apple Store
With Seesaw, even our youngest learners can bring their ideas and imagination to life so that teachers, parents, and school leaders have a window into their minds – where phenomenal growth is taking place every day!
Join millions of Seesaw users who have created powerful learning communities with this game-changing educational resource.
For Students:
∙ Multimodal tools to increase engagement– video, audio, drawing, and more!
∙ Class journals to share and celebrate achievements
∙ Gradual increase of learning ownership and agency
For Families:
∙ Communicate easily with teachers–includes instant translation in 100+ languages
∙ Get insight into your child's progress
∙ View and comment on your child's work
+REQUIRES A SEESAW SIGN UP CODE FROM YOUR CHILD'S TEACHER+
For Teachers:
∙ Ability to design and share lessons
∙ Over 100k ready-to-teach learning activities
∙ Student grouping and simplified assigning
∙ Individual, group, class, and multi-class communication
∙ Progress monitoring
∙ Year-over-year portfolios
For Administrators:
∙ School or district-aligned activity libraries
∙ Schoolwide announcements
∙ Schoolwide visibility, data, and settings
∙ Additional standards-aligned curriculum options
∙ Regional data storage
∙ LMS and SIS integrations
Author: Simon Robert
EasyInfoBlog is a multi-author blog. We have experts and professionals in various fields who share their ideas and expert knowledge to help you with your daily information needs. Thanks for reading!