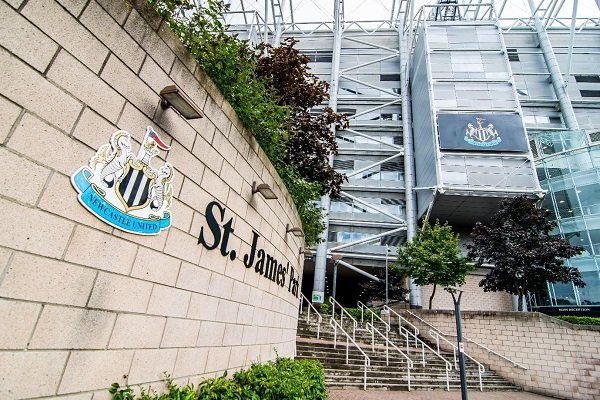 Is Eddie Howe an uninspiring appointment by Newcastle United?
The excitement that sent St James' Park alight last month when the Saudi Arabian takeover of Newcastle United finally went through, meaning the North East of England outfit now have the richest owners in world football, seems to have almost fizzled out already. 
Thousands gathered outside the 52,000-seater venue when it was confirmed that Mike Ashley had finally sold up and the boisterous celebrations went long into the night, while the first game under the new owners against Tottenham Hotspur, which was Steve Bruce's 1000th match in management and possibly his last as he was later sacked, sold out within minutes.
Big names like Antonio Conte, who won the Premier League and FA Cup with Chelsea, and three-time Champions League winning manager Zinedine Zidane, alongside more realistic options in former Roma boss Paulo Fonseca and ex-Arsenal gaffer Unai Emery, were being thrown around from the get-go.
However, fast forward a few weeks and after several failed attempts to get a permanent replacement for Bruce, Eddie Howe has been named as the Magpies' new manager — signing a two-and-a-half-year deal to take over the reins at St James' Park. 
On the cusp of securing former Arsenal boss Emery, who decided to stay with Spanish side Villarreal at the last minute, after being in advanced talks with Fonseca, which also broke down in the closing stages, the appointment of Howe comes with a great sense of disappointment. 
With a massive war chest and huge expectations following the takeover, this sleeping giant on Tyneside was supposed to have finally been awoken — competing with the likes of Chelsea, Manchester City and Liverpool in the title race and the English Premier League odds from Betfair within just the next couple of seasons. 
But the manner in which the club's new owners and board carried out the search for Bruce's replacement has left a lot to be desired. They showed inexperience, naivety and a downright lack of professionalism in their pursuit. If they went about things in the right way, Emery would be the man standing in the St James' Park dugout — and a fantastic appointment it would have been as well. 
However, the manner in which the talks with Emery were leaked to the press, leading to him being questioned by journalists about the possible move ahead of a crucial Champions League game and before any kind of formal talks with Villarreal put the four-time Europa League winning manager off — and who can blame him? 
The absolute disastrous nature in how things were carried out have left the Newcastle hierarchy with no choice but to hire Howe — a manager who was someway down their pecking order. 
It must be said that the Englishman is a good coach, and he did do a good job during his two stints with Bournemouth — taking the south-coast side from League Two to the Premier League, establishing the Cherries as a top-flight club for five years before ultimately suffering relegation at the end of the 2019-20 season and leaving the Vitality Stadium via mutual consent. 
The problem is, he isn't a big-name manager. He isn't Emery or even close. He is the kind of head coach the Newcastle fans would have settled for under Ashley, not this current regime that is supposedly going to make the club one of the biggest in England. 
This was the new owners' chance to prove to the top sides in the Premier League that they are not messing around, and hire a top manager who could attract top players to St James' Park as soon as January. 
Instead, they've made a mockery of themselves already, appointing a manager who probably can't be trusted with hundreds of millions to spend having wasted £40m on Jordan Ibe and Dominic Solanke while at Bournemouth.
Perhaps he is not a bad appointment in Newcastle's current relegation-troubled state, and he does have a good relationship with Matt Richie, Callum Wilson and Ryan Fraser having worked with them all at Bournemouth. But in the grand scheme of things, it is in fact a rather uninspiring appointment. 
Author: Simon Robert
EasyInfoBlog is a multi-author blog. We have experts and professionals in various fields who share their ideas and expert knowledge to help you with your daily information needs. Thanks for reading!