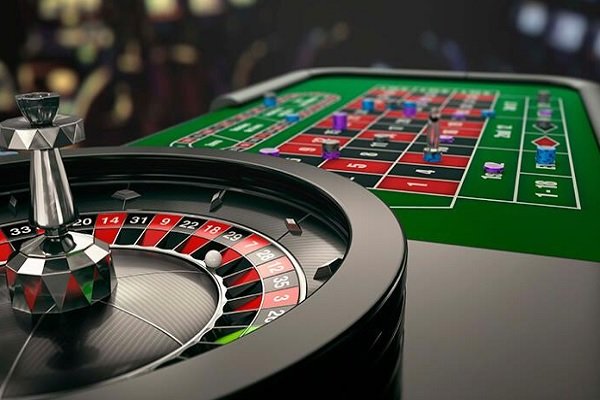 Smart Casino Trends in Poland: From Gambling on Your Watch to Betting on Virtual Sports
The global online gambling market is booming: estimated at about $80 billion at the time of writing, it's expected to triple by the end of the decade. And so is the ever-expanding Polish segment of it: the three leading Polish websites – Lotto.pl, STS.pl, and LVbet.pl – accommodate over 6.5 million users, whereas every fifth pole gambling at least once a year, spending up to 30 minutes on a gambling session.
The reasons for the growth are pretty simple, though: on the one side, the unceasing pandemic continues to force brick-and-mortar casino fans to switch to digital casinos; on the other side, the improvements in the online casino industry make home-based gambling so comfortable that most players simply fall in love with online gambling once they try it.
Speaking of the latest breakthrough in Polish online gambling, those definitely are mobile gambling, live casinos, Provably Fair casinos, and the overall boost in speed and performance of online gambling sites. And more to come!
So what new tech is already there, and what can be expected in the next few years? Let's have a look at the best the gambling world can offer – and will be able to offer soon – along with Aleksandra Maj, a gambling expert from KasynoHEX.
The Tech You Can Benefit From Right Now
#1 Gambling on Mobile
Mobile gambling has been on a tremendous run since the first mobile casino came about in 2005, and now it's almost impossible to find a gambling site that would not be mobile-friendly. Mobile gambling is already taken for granted, and rightfully so: for the first time ever, more than half of the people worldwide access the internet using mobile devices.
That said, some old-school games like 3-reel fruit slots may not be compatible with mobile devices, so it's still better to check the mobile compatibility of older games before taking action.
#2 Live Casinos
The best thing since sliced bread the onset of the pandemic, live casinos simulate the real-life experience of brick-and-mortar casinos via ultra-modern cameras, customizable screens, and live chats – and it goes without saying that you can play on your mobile as well. Hosted either from studios or even land-based gambling half, live dealer games are so good at imitating the real environment that it seems they are poised to replace their smoky predecessors once and for all.
And why not? Even now you can register with hundreds of live casinos, enjoying the camaraderie and companionship of the dealers and fellow players as the process unfolds. From slots to roulette to poker to scratch cards, there are so many live games to try!
#3 Provably Fair Casinos
Stemming from blockchain technologies, Provably Fair casinos are doing exactly what they are called for – they exclude the possibility of fraud on a mathematical level. In a nutshell, it works as follows:
First, the casino generates a unique Server Seed (known only to the casino), and the player generates a unique User Seed (known only to the player).
Second, the Server Seed and the User Seed are combined to create a Seed Pair, which then generates the player's gambling results until he decides to change his User Seed and thereby a Seed Pair.
Once the player opts for a new User Seed, the casino shares the previously used Server Seed to let the player verify the fairness of his gambling outcomes.
Provably Fair casinos do have some drawbacks – theoretically, a hack may give the player the ability to generate favorable results, or a default Seed Pair (offered by most casinos) may be rigged – but they are getting better and better over time.
The Tech that Will Arrive Soon
#1 Faster and More Customizable Casinos
Today, you still have to wait for at least a few seconds until the game launches – or even worse, you have to download the casino software to play – but this won't be the case in a few years. Everything will work instantaneously due to the increased bandwidth (5G), could technologies, and improvement in the online casino PL software. The time spent on waiting will be minimized or nullified altogether.
#2 Casino Games on Your Smartwatch
Though gambling on a smartwatch may not be the smartest idea, it will likely be possible in the coming years. Smartwatches support both iOS and Android and are constantly improving, so it shouldn't take longer than a few years until the tech unfolds on smartwatches. But then again, chances are smartwatch casinos won't be too popular at once.
#3 Commanding with Gestures
Imagine spinning the roulette wheel or throwing dice while waving your hand. Sounds awesome, huh? The implementation of gesture recognition technology will help players who are having trouble with a touchpad, not to mention should be aesthetically pleasing and look fresh and funny.
Slightly More Distant Future: Brain Signals
We're not there yet – and chances are won't be there for quite a few years – but it seems like brain commanding will be the next logical step in the development of both online games and online casinos. Even now there are devices like Emotiv EPOC, so controlling on-screen actions with the help of brainwaves may not be a too distant future.
Author: Simon Robert
EasyInfoBlog is a multi-author blog. We have experts and professionals in various fields who share their ideas and expert knowledge to help you with your daily information needs. Thanks for reading!