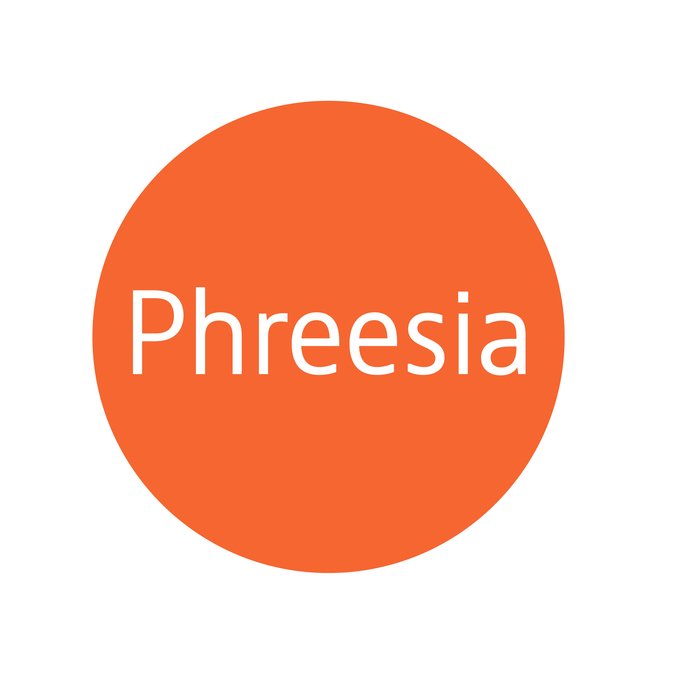 15 Best Phreesia Alternatives
Phreesia Alternatives – Phreesia is a "software as a service" company that provides healthcare organisations with applications that'll help them automate and manage patient intake.
Are you thinking of using Phreesia, but you are unsure if it's the right choice? Then, learning about its alternatives will give you a better insight into whether Phreesia is the right software for your organisation or not. Also, if you are tired of using Phreesia or you just want to change software,
1. Prime Suite Software
Greenway Health's mobile platform offers healthcare organisations clinical, financial, and administrative tools and services. Greenway's electronic health record (EHR) and practice management (PM) system is called Prime Suite.
On Prime Suite, practices can choose between on-premise and hosted options; you can also add integrated solutions for revenue cycle management, interoperability, population health management, mobile access, analytics, and patient engagement.
Prime Suite supports clinical documentation for primary care and specialities, with templates tailored to the most common encounters seen by those physicians. Prime Suite is certified for MU Stages 1 and 2 and is prevalidated to offer points toward NCQA patient-centred medical home (PCMH) recognition to support practice participation in quality care initiatives.
Prime Suite also includes ICD-10 coding tools and dashboards for tracking progress toward quality measures for value-based programs.
2. AdvancedMD EHR
AdvancedMD is a comprehensive software suite designed for mental health, physical therapy, medical healthcare organisations, and independent physician practices. Practice management, electronic health records, medical billing, patient engagement tools, telemedicine functionality, patient charts, reputation management, financial analytics, and business intelligence reporting all work together to automate medical practice workflows.
Integrated workflows automate and improve the patient journey, beginning with self-scheduling onsite or telemedicine appointments. Reminders for patient appointments can be sent via text or email. Insurance eligibility verification for next-day patients is automated and alerts staff of potential issues using automated functionality. Intake and consent forms are sent via a patient portal and are automatically collected and entered into the patient's chart.
A physician dashboard allows charting and prescriptions to be completed from a single location. Charge capture occurs during the charting process without the need for billing staff to copy or paste.
3. CGM APRIMA
CGM APRIMA is designed to work with various hardware platforms, including the CGM APRIMA mobile app, which is ideal for tablets, touchscreens, and smartphones.
CGM APRIMA is used adeptly by physicians in over 70 specialities, including primary care, various surgical specialities, and many others. It is highly adaptable and widely used in many settings, from traditional medical offices to home/palliative care settings, FQHCs, and others.
EHR, PM, patient portal, telehealth, prescribing, population health, integrated EDI, and much more are all available through the system.
CGM APRIMA offers a unique, intelligent navigation experience that learns your style to help you document faster and focus your time on the patient, with a design that adapts automatically to a physician's workflow.
4. Valant EHR Suite
Valant's Behavioral Health EHR provides providers with tools to streamline documentation, increase efficiency, and boost productivity in their practice. Secure patient records, documentation, scheduling, telehealth, billing, practice management, and patient engagement tools, including a patient portal, are all part of the fully integrated suite.
Users do not have to navigate through billing codes and documentation templates designed for other specialities because Valant focuses solely on behavioural health. Valant provides clinicians with a library of outcome measures to use and track over time. Patients can complete these assessments from the comfort of their own homes using the patient portal, or they can do so in person with the clinician. Clinical notes are used to document the findings, which are then securely stored in patient records.
5. CollaborateMD
CollaborateMD is a medical billing and practice management solution that assists practices of all sizes in automating and streamlining billing and coding processes. The system was designed to be comprehensive and user-friendly, with an interface that users of all levels of experience can learn. Since the solution is web-based, there are no upfront or setup costs.
6. PracticeAdmin
PracticeAdmin is a cloud-based practice management and medical billing software solution that provides billing companies, speciality medical practices, and other providers with Software-as-a-Service (SaaS).
PracticeAdmin is intended to help with practice management and collections, billing, scheduling, claims management, and financial reporting.
Appointment scheduling, custom fee schedules, billing, claims management, claims scrubbing, financial reporting, accounts receivable workflow manager, paperless document manager, and integrated clearinghouse services are available through PracticeAdmin.
7. Sevocity
Sevocity is a cloud-based medical solution that is ideal for practices looking for a highly customisable EHR. The system includes unlimited customisation services, unlimited personalised training, and live phone support from the United States 24 hours a day, 365 days a year.
Sevocity is used by practices ranging from one to one hundred providers in over 30 specialities. Sevocity includes pre-built speciality content and unlimited customisation to create templates, a favourites list, and workflow specific to each practice and provider. Although Sevocity Premier has practice management/billing functionality, Sevocity EHR also includes a free bi-directional interface to any PM/billing system.
8. MedEZ
MedEZ is an electronic health record (EHR) and billing suite that is appropriate for most medical facilities, particularly behavioural health centres and substance abuse treatment programs. There are on-premise and cloud-based deployment options.
MedEZ comes with a daily scheduler and a "to-do" task pad. It has scheduling screens for single and multiple doctors, resource schedules, email and text notifications, a waiting list, and group appointments.
440" crossorigin="anonymous">
In addition, MedEZ provides HIPAA-compliant patient records, documentation, practice management, a patient portal, and billing. Users can record billing codes and take clinical notes.
Users can create hard-copy and electronic claims in CMS1500 and CMS1450 formats with MedEZ billing. Co-pays, deductibles, and adjustments can all be managed by users. There are also tools for revenue cycle management, claim tracking, utilisation review, and cost reporting.
9. Chiro QuickCharts
Quick Charts Complete is a chiropractic practice software developed by DB Consultants, Inc. Chiropractic practices of all sizes can customise the solution to meet their specific requirements.
Electronic medical records, medical billing, patient scheduling, radiology information systems, picture archiving systems, and medical accounting are among Quick Charts Complete's core functionalities. EMR, medical billing, and medical accounting are all available separately or as part of a larger integrated suite. As optional features, e-prescribing, lab integration, UB-04 support, eligibility inquiry, DME billing, and workers compensation billing are all available. Users can text and email appointment reminders to patients. Payment methods can be configured with automated payment entries to improve time management and organisation.
Quick Charts Complete is a patented technology solution. Users can install the system on their own servers.
10. RAPID
The cloud-based RAPID software from ACOM Health is your one-stop shop for chiropractic management solutions. It combines electronic health records, practice management, billing, and patient scheduling into a powerful yet simple-to-use piece of software.
The EHR includes simple and chiropractic-specific templates that are pre-built and customisable. Chiropractors can use macros to create SOAP notes in seconds. Furthermore, the cloud server enables simple and quick access for an unlimited number of users from any location at any time. The more time you have to spend with patients, the more productive your practice will be.
The dedicated project manager and 24/7 support ensure a smooth onboarding that does not disrupt daily operations. The optional billing and collection service handles all insurance claims, follow-ups, and postings, allowing practices to be paid more quickly.
It is designed for both solo practitioners and multi-location, multi-provider practices. The software manages all aspects of the practice, including patient scheduling, paperless admission, EHR, billing, inventory management, and management reporting. The RAPID software provides patient appointment reminders, an online patient registration system for patients to complete intake forms before their office visit, and an in-practice check-in kiosk. The RAPID software functionality for PQRS, PART, and outcome assessments meet all medical documentation demands from insurance payers.
11. athenaOne
athenahealth, recently ranked first by 2022 Best in KLAS for athenaClinials Ambulatory EMR for 11-75 physicians and athenaIDX practice management, offers cloud-based services for electronic health records (EHR), revenue cycle management & medical billing, patient engagement, care coordination, and population health management, as well as Epocrates and other point-of-care mobile apps.
athenahealth currently works with a network of over 160,000 providers. The EHR provides a homepage where users can review the daily schedule and patient information, manage orders, and view incoming lab results. The billing module, which can be used with or independently of the EHR, includes a patented and continuously updated rules engine. Medical practice management tools include visibility into daily responsibilities, custom benchmarking, proactive trend analysis, and more.
The patient portal allows patients to review their medical history, pay bills, sign forms, and schedule appointments. Reminders can be sent by phone, email, or text message, and patients can even be notified when their test results are ready in the patient portal.
12. DELPHI32
A+ DELPHI32 is a small mental and behavioural health practice-specific on-premise billing, scheduling, and patient records management system. The comprehensive program caters to all types of mental health providers, including therapists, psychologists, psychiatrists, social workers, and counsellors. Medical billing services specialising in cognitive or behavioural health clients also use A+ DELPHI.
DELPHI32 keeps track of all accounting aspects, such as billing, invoicing, and expense management. Flexible fee schedules, patient statement generation, batch insurance claims submission, A/R reporting, scheduling, customisable progress notes, and a customisable face sheet are among the features of A+ DELPHI32.
Users can track and record all types of expenses in one place with the built-in expense register. The solution also assists in tracking all practice activity through referral sources such as word of mouth, yellow pages, and agencies.
13. eClinicalWorks
ClinicalWorks, an EHR and practice management solution, provides technology for every step of the patient care delivery process. Clinicians have access to patient engagement, telehealth, personalised reminders, population health data, healthcare analytics, and custom messaging campaigns.
For various healthcare specialities, eCW software includes structured data capture, trend analysis, and customisable documentation options. The Patient Hub provides clinicians with access to all components of patient records.
With eClinicalWorks Version 11, clinicians now have access to Eva, a virtual assistant who can assist clinicians in reviewing patient records, including information from the Progress Note tool and data flowsheets. V11 also includes the Healow app, Messenger, a self-service patient portal, online appointment booking, and other features.
The eCW Healow app can track patient-recorded data from home monitoring devices that patients can wear/use and sync it directly with the healthcare provider's EHR system, keeping clinicians updated on patient vital signs, activity, and progress in real-time.
14. MDConnection
MDConnection is a web-based medical practice management solution. The system is designed to meet the needs of small practices with one or a few physicians. Scheduling, medical billing, code scrubbing, patient management, and reporting are among the core functions.
The MDConnection solution can be tailored to meet the needs of individual users and preferences. MDConnection also integrates with PatientConnection to allow for online patient registration, insurance verification, and other patient-friendly processes.
MDConnection can also be used to generate detailed reports that aid in the management of medical finances. These sensitive financial data, patient records and other types of data are kept secure through regular off-site backups that ensure data integrity and protection. MDConnection is divided into three series: Scheduler, Elite, and Billing.
MDConnection provides customer service via email, web conference, and phone. Users can also use the website's training videos and documentation to become acquainted with the solution's features.
15. HARMONY Medical
Harmony e/Notes is a hybrid integrated solution that includes electronic medical records, practice management, billing, and revenue cycle management capabilities. Cardiology, general surgery, internal medicine, OB/GYN, pain management, and other specialities are among those served by the solution.
Customisable SOAP notes, anatomical image charting, e-prescribing, HL7 labs, flowsheets, growth charts, graphing/trending, document management, vitals-device integration, referral letter generation, and automatic CPT and ICD-10 coding are among the features of the EMR application.
Harmony's practice management application includes appointment scheduling (repeat and groups), patient history tracking, treatment and medication care planning, resource management, extensive reporting, and an integrated enterprise-level billing module. The integrated billing application aids in the automation and management of the billing process.
The solution can be deployed on-premises or in the cloud. Harmony e/Notes stores user data on HIPAA-compliant servers.
Harmony provides customer service via email, phone, and product tutorials.
Author: Simon Robert
EasyInfoBlog is a multi-author blog. We have experts and professionals in various fields who share their ideas and expert knowledge to help you with your daily information needs. Thanks for reading!