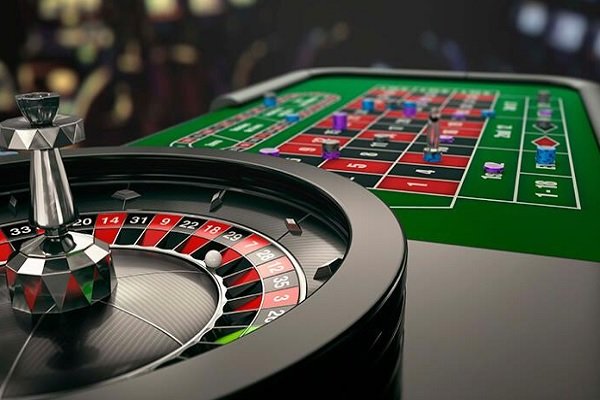 How Can You Tell If an Online Casino Is Legitimate?
Online gambling is the inthing now in the gambling industry. More and more people prefer betting on online casinos as they are convenient, offering the same (if not better) gambling experience as they would have in land-based casinos at the comfort of their locations.
But, with the many casino online platforms available, fraudsters have found a loophole to exploit unsuspecting gamblers.
Below are ways to tell if a particular online casino is legitimate.
Check If the Casino Is Licensed
Truth be told, online gambling isn't a straightforward activity. Winning mainly depends on luck. The downside is that some online casino platforms take this aspect to their advantage, reducing the chances of gamblers winning on their sites.
That is why there are various gambling authority agencies across the globe that have put in place rules and regulations governing online gambling activities. One of the main rules is that online casino platforms should be licensed.
When an online casino is licensed and regulated, the relevant gambling license body monitors the site's activities to ensure they aren't exploiting its customers.
For starters, licensed online casino platforms have fair online casino games. This is because the relevant gambling authority agency often vets them to ensure that its game outcome system, such as the Random Number Generator fair.
Another advantage of licensed online casinos is that they are secure. Typically, a particular online casino site developer must show the safety measures they put on the website before qualifying for a license. So, if an online casino platform is licensed, there's no doubt that it is secure.
So, how can one know if a particular online casino is licensed? Most licensed online casinos display their license details on their "About Us" page for customers to examine and verify.
Check If the Site Has Put In Place Any Data Security Measures
While online gambling comes with many benefits, casino players are at a huge risk of being victims of hacking.
A legitimate online casino platform should have several safety measures to protect its customers from hackers. One way to tell if a particular online casino is safe is to check whether it has a Secure Sockets Layer(SSL) encryption certificate.
An online gambling site with an SSL encryption certificate should have "https" at the beginning of its URL at the top of the page. The "s" in the "https" indicates that the website has an SSL encryption certificate.
This SSL encryption ensures that an unauthorized third party cannot access data that casino players share on the casino website.
Some legit online casinos go a step further by including the two-factor authentication safety feature, otherwise known as the 2FA or 2-step verification protection.
This safety feature requires casino players to provide another set of information other than the username and password to access their online casino accounts.
With this security feature, hackers cannot access a gambler's account even if they have their username and password.
Check If They Accept Reputable Payment And Withdrawal Methods
This is an overlooked tip on determining whether or not a particular online casino is legitimate. A legitimate online casino platform should have not only various payment methods but also reputable ones.
Payment methods like PayPal are rigorous and will do away with anyone or any site that displays suspicious activities. So, if a particular online gambling site accepts PayPal, it is most likely legitimate.
A legit online gambling website should also accept several payment methods. This will allow its customers to choose a payment method that they are comfortable with. What's more, if an online casino platform accepts more than one payment method, it is a good sign that it is legit.
This is because these payment platforms must have proven that the site is legitimate before agreeing to partner with it.
Check Out Reviews About That Particular Site
Nowadays, there are websites dedicated to reviewing different online casinos. This gives gamblers a good amount of information about various online casinos, allowing them to make a more informed decision before joining a particular gambling site.
So, it is recommendable for one to check out reviews about a particular online gambling site before signing up to join it. That way, they can not only know whether or not it is legit but understand what to expect from that site.
Individuals can also search for customer reviews on that online casino website. There are online platforms that allow casino players to air their views about a particular online casino website.
440" crossorigin="anonymous">
Pay Attention to the Site's Withdrawal Process
This is another significant factor determining whether a particular online gambling site is legitimate.
Normally, a legit online casino website processes their gamblers' winnings quickly and hassle-free. What's more, the platform shouldn't have outrageous withdrawal requirements.
Pay Attention to the Site's Casino Bonuses
Nowadays, almost all online casinos offer casino bonuses to attract customers to sign up to join their platforms. However, not all casino bonuses are legitimate.
Usually, every casino bonus has a wagering requirement. This is the amount a gambler must spend on a particular online casino website before being able to withdraw the winnings made from the bonus.
So, if a casino bonus has a 10X wagering requirement, a gambler should spend ten times the amount of that bonus before withdrawing the winnings made from the bonus.
A legitimate online gambling site should have fair wagering requirements on its casino bonuses. Moreover, the platform should allow its customers to withdraw earnings made from the bonuses without any difficulties.
How Is the Site's Customer Service?
This is another excellent way to tell if an online casino is legitimate. Usually, a legit online gambling site should have several contact methods that customers can use to reach out. It could be an email address, social media platform links, phone numbers, or even a chatbot.
A legitimate online casino's customer service team should have a fast response rate.
Conclusion
There are many online casinos available today, which is a good thing. However, that doesn't mean that they are all legit. That is why gamblers should be extra careful when joining a particular platform to avoid exploitation.
Author: Simon Robert
EasyInfoBlog is a multi-author blog. We have experts and professionals in various fields who share their ideas and expert knowledge to help you with your daily information needs. Thanks for reading!