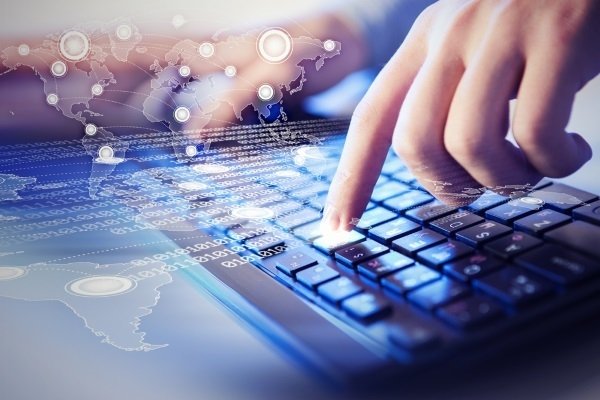 What Do You Need to Start An Online Business
Owning an online business is an increasing trend. Most people start as a side hustle and hope to turn it into a permanent source of income. The internet has made it possible for small businesses to thrive. Though there is a lot of reduced hassle compared to brick-and-mortar businesses, a merchant still requires diligence.
Starting an online business needs a few critical considerations for success. From getting the right niche to credit card processing services, there are various things merchants should keep in mind. Apart from picking the right product or service, merchants should also learn how to manage their time correctly. Below is a comprehensive guide on starting an online business.
Researching the Business Idea
Like with brick and mortar business, there are some costs that a business person will incur when growing the business. For this reason, they should research its feasibility. Some ideas are good, but they can fail to yield profit.
During the research process, one should look at the market size. It's not enough to provide a solution to a problem. It must also be one that many people will buy as they find it useful. Before looking for merchant services, one should answer a few questions.
These questions should include the potential market size, a cost-effective solution to the problem, and the willingness of the potential buyers to spend money. Sometimes a problem can have a large enough market size; however, the potential customers may be unwilling to spend money to solve the problem.
Apart from researching the product and payment processing services, one must look at potential competitors. For this, a merchant can study other people providing the solution and how well they are doing in business. Knowing what a competitor is doing right or wrong help a merchant to know how to approach selling the same product.
Understand the Law
People assume they are exempt from traditional business law because they offer online services. This assumption is wrong. Few permits and licenses are required for online businesses, but they still have other legal requirements.
Such can include business licenses and legal structures such as a sole proprietorship, a corporation or an LLC, or a limited liability company. Additionally, one may need to get permits and tax licenses,s and some products may require inspections. For this reason, business owners should understand the law applicable to their chosen business.
If unsure of the laws, one can visit a law professional in their area to be legally compliant before getting started. When hiring employees, a merchant should understand labor laws. Specific laws also guide certain high-risk merchants regarding payment processing and other factors and must be compliant.
Once a merchant understands these laws, they can register their business name as chosen to start offering services. The name should be unique in the state or country. They can also look for a domain name and define which social media platforms to use.
Build The Website Alongside Choosing Fulfilment Methods
An online business runs on a website, which is essential for its growth. This part of building a website is the next important step. In this process, one considers the merchant services they'll need. They can apply for a merchant account.
New businesses risk being marked as high-risk merchants. Such accounts have different requirements compared to other accounts. They also have higher fees, and a merchant should be ready for this.
An online business owner should consider getting a professional website developer when building a website. They can help with incorporating payment processing options. Another key factor is choosing a web host. The ideal host should provide top-notch services and zero downtime if possible. They should also provide a fast site.
Apart from developing the site, one should also choose a reliable product provider. Ensure they have enough products in their inventory to sustain the customers' needs. Additionally, they should have reliable order fulfillment methods.
Set-Up Payment Methods
The goal of setting up an online business is to earn money. So, one needs to decide how they will receive customer payments. Various payment processing services accept multiple options. These options include credit cards and e-wallets like PayPal, Apple Pay, and others.
Additionally, some eCommerce services have integrated payment solutions, making work easier for business owners. Regardless of the chosen payment method, one should be able to set a payout schedule that suits their needs.
Create a Marketing Strategy and Launch the Business
Marketing is an essential step in business. For this reason, developing a comprehensive marketing plan is crucial before launching the product. It determines the growth of the company. The marketing plan can entail choosing the company's main form of social media and creating mailing lists.
Some of the popular platforms include Facebook, Twitter, and Instagram. Understanding how these sites work can help create a successful marketing campaign once the business launches.
Once all these steps are ironed out, one can launch the business.
Conclusion
It is crucial to lay the important groundwork when creating an online business. Doing this increases the chances of success. It also gives one enough time to run the business and tweak what is failing without risking collapse.
Author: Simon Robert
EasyInfoBlog is a multi-author blog. We have experts and professionals in various fields who share their ideas and expert knowledge to help you with your daily information needs. Thanks for reading!