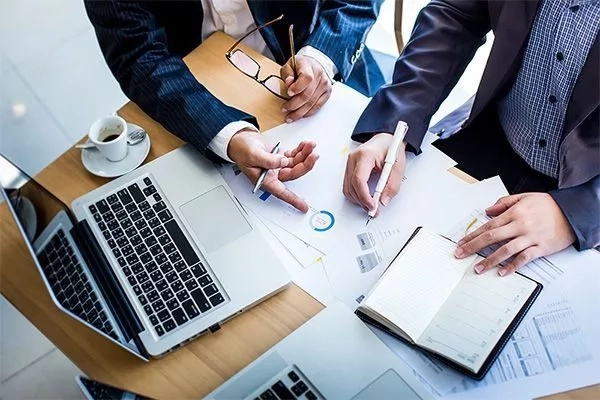 5 Keys to turn your internet business into a success
Let me discuss here with you some points that have enabled me to start my internet business on a sure footing. When I had begun my online business initially, I had no clue what were the necessary tools I needed to turn my business into a success.
Once I was through with my intensive research on the subject, I realized that the promotion of affiliate programs is a wonderful stepping stone.
Hence, here I am today to give you some inkling of what you can do to achieve long running success from in your online business from inception to development.
1. Start with a registered domain name
When you have a domain registered under your name you establish trust, professionalism, credibility and above all ownership of your business.
Moreover, having a space of your own in the web world will also strengthen your reputation as a legal owner of a business rather than just an affiliate.
Generally, affiliate links are long as well as not easy to come up with in the search tools.
Owning a domain name means that you have a place of your very own on the internet. Hence to begin with a strong impression you must buy your own domain on the internet.
2. Use a Homepage of your website
Create your homepage according to your website or hire a designer to do so for you.
Over the web, you will come across several legal work-from-home affiliate programs and money making programs that will create a website homepage for you when you become a member for absolutely free.
However to stand out from the crowd, you need to use what is discussed next, a lead capture page.
3. Use a lead capture page
For grabbing the eyeballs of your website visitors in a jiffy make use of a lead capture or sales page.
What you can display on your sales page or lead capture for your visitors could be an e-book, free newsletters, or perhaps the access to download free bonuses and tools.
When you offer such services to the visitors of your website it will be much easier for you to get hold of their contact information. The maximum number of sales pages or lead capture will secure the email address and the first name of the visitor to begin with. Thus when you have a list of names and email addresses you will be able to create your own database of subscribers.
4. Use an auto-responder
Your sales page or lead capture will work in tandem with your auto-responder. It is very important that without fail, you should have the feature to follow up with your potential clients if they do not purchase your product the first time they look at your list of services.
The auto-responder will do this following-up on your behalf. Auto-responders can serve many more functionalities like blasting special offers or whatever you might want to forward to your list.
5. Keep on investing in your business
With the growth of your business and increase in your sales, you will have to put some share of your profit back into the business. For starters you can invest a large share in improving your advertising strategies and come up with innovative and attractive methods to pull more traffic towards your website.
For instance, you can include an e-book with rights to reprint to your publicity campaign which will permit you to generate sales as well as keep the profits under your control.
You should work towards keeping your existing and prospective clients excited about your services by including new and worthy content to your website or electronic publicity strategy frequently.
To conclude, keep in mind that the ways of making and developing a business online are many. The above mentioned are only 5 of them that I have found working for myself. This will get you started off on the right track for a successful internet business.
Photo Source: https://edubirdie.com
Author: Simon Robert
EasyInfoBlog is a multi-author blog. We have experts and professionals in various fields who share their ideas and expert knowledge to help you with your daily information needs. Thanks for reading!