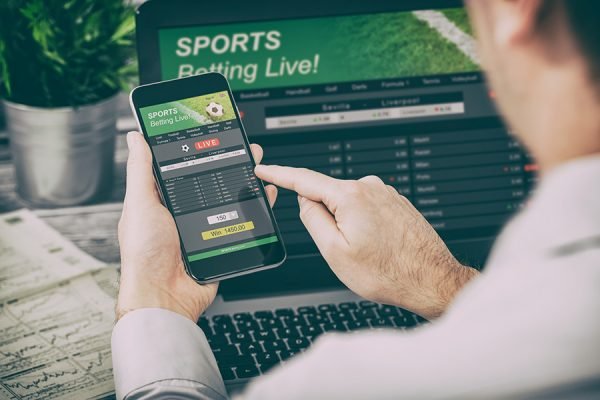 The New Era of Regulated Betting in the United States
If you live in the United States and were born in the 1980s or before, you'll probably remember the period between 1998 and 2006 when online gambling was a common pastime for millions of Americans. That all changed overnight in 2006, when President George W. Bush signed the SAFE Port act into law.
This bill, which was otherwise intended to regulate security at the country's ports and harbors, had been seen by Congress on multiple occasions prior to the final text being written. The economist pointed out that the UIGEA provisions had been "hastily tacked onto the end of unrelated legislation".
Why doesn't the USA have a regulated market already?
It is not uncommon for the law to take a while to catch up with the blistering pace of technologies advancement, but this is no excuse for the federal governments failure to act in 2021 – European nations created regulatory bodies and established trustworthy and helpful licensing organizations years ago now.
The UIGEA is the only legislation which has been passed at the Federal level concerning online gambling in the United States. Bush's successors, including President Barrack Obama and President Donald J. Trump, showed no interest in passing any additional laws to create a regulated online gambling market in the USA. The current president, Joe Biden, doesn't seem concerned either.
The Size of the US Sports Betting Market
Nobody knows the reason why US Presidents don't seem too concerned about online gambling – just legalizing online sports betting could raise billions in additional tax revenues each year. If that sounds unrealistic to you, just look at record keeping powerhouse Statista's data on Super Bowl betting in Nevada – just one of the fifty states.
In 2004, almost $82 million was wagered on the Super Bowl in Nevada alone. By 2018, this figure had jumped all the way up to nearly $180 million. More than a billion dollars has been wagered on the Super Bowl in Nevada during the past seven years. With numbers like that, it's not surprising that the individual states are interested in legalizing online gambling – even if the president is not.
Estimates vary, though some statistics have been gathered which help to make an accurate projection of the number of Americans who like to place at least one sports bet each year. Nationwide, a total of 48 million American's placed bets on the Super Bowl in 2020, for example. Using these statistics, it is estimated that there could be as many as 100 million potential customers for legalized online sportsbooks in the USA.
Where is Online Gambling Legal in the USA?
The latest state to regulate online sports betting is Virginia, so there is a reasonable chance that the reason you chose to read this article is because you live in the state. If so, you could benefit from an online sportsbook bonus in Virginia courtesy of Unibet, who have already launched their 100% legal, regulated & licensed online sportsbook.
If you are a fan of casino gaming or poker, the bad news is that not many states currently allow either of these activities to be enjoyed legally on the web. Online sports betting is expected to be legal for roughly 62% of Americans by the end of 2021, with more states expected to join the party in 2022 and 2023.
Once online sports betting becomes firmly established across America, and state governors actually see just how much additional income the activity is bringing in, it seems likely that other forms of online gambling such as casino gaming and poker will be legalized and regulated too. In the meantime, here's the current state of online gambling across the United States:
| | | | |
| --- | --- | --- | --- |
| State | Online Casino | Online Poker | Online Sports Betting |
| Arizona | No | No | Yes |
| Colorado | No | No | Yes |
| Delaware | Yes | Yes | No |
| Illinois | No | No | Yes |
| Indiana | No | No | Yes |
| Iowa | No | No | Yes |
| Michigan | Yes | Yes | Yes |
| Montana | No | No | Yes |
| Nevada | No | Yes | Yes |
| New Hampshire | No | No | Yes |
| New Jersey | Yes | Yes | Yes |
| Oregon | No | No | Yes |
| Pennsylvania | Yes | Yes | Yes |
| Rhode Island | No | No | Yes |
| Tennessee | No | No | Yes |
| Virginia | No | No | Yes |
| West Virginia | Yes | Yes | Yes |
| Wyoming | No | No | Yes |
What Next for Online Gambling in the USA?
Any state not listed in the table above has not currently legalized any form of online gambling. That means there is a huge amount of room for growth in the US online gambling market, as more states begin to draw up legislation permitting these activities within their borders.
Of course, just because online gambling is not legalized in a particular state, this doesn't mean that citizens of those states never place wagers online – they will often use offshore sites, many of which are unregulated and untrustworthy. Furthermore, getting their money in and out of these casinos can be a tricky affair, as actually gambling online is not illegal – it is the US banks who cannot legally process funds to and from any kind of gambling company.
It is unbelievable to think that a situation like this has developed in a nation like the United States – the faster they get full regulation of all kinds of online gambling in every state, the better.
Author: Simon Robert
EasyInfoBlog is a multi-author blog. We have experts and professionals in various fields who share their ideas and expert knowledge to help you with your daily information needs. Thanks for reading!