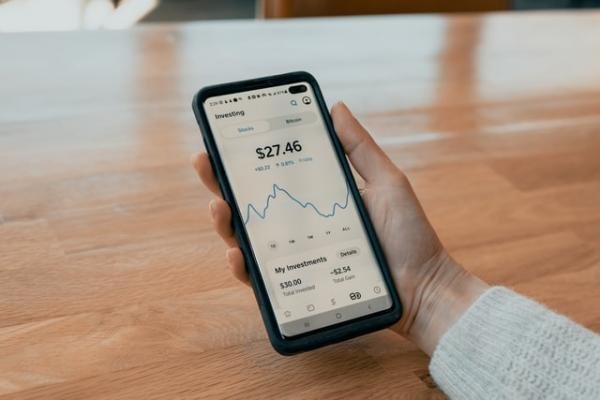 Top 3 online trading sites for CFD trading
Trading is becoming more and more popular every day with the continuous increase in the number of individuals diving into stock market trading. Now we have many individuals trading on different types of stock or futures including ETFs, options, or CFDs. However, CFD trading is one of the most difficult markets to find a good trading platform for.
CFDs stands for "Contracts for Difference". CFD allows retail traders to deduce the price movement of an entire collection of different assets. These assets include currency pairs, stocks, commodities, indices and cryptocurrencies too.
For beginners, CFD trading may seem like a complicated process, however, if you find yourself a good CFD broker then trading can become a seamless process for you. A CFD broker provides a platform for traders to be able to trade CFDs on their mobile device or computer. There are many online platforms for trading CFD, but only a few are good when trading CFDs.
If you have been searching for the best online trading site for CFDs then you are quite lucky, because in today's post I will be giving you a list of the Top 3 online sites for trading CFDs.
Top 3 CFD Trading Platforms
The following online trading sites have topped our result for the best CDF trading platforms
1. Capital.com
Capital.com is an award-winning trading platform. It is an ASIC, FCA, and CySEC-licensed FinTech company that is fully committed to giving you the best online trading experience. Capital.com is a fair and transparent CFD broker that offers you a 0% commission, low overnight fees, and tight spreads. With Capital.com you have access to over 6,4po markets and you are able to directly invest in global stocks, ETFs, or trade CFDs with good leverage across the world's most popular shares, commodities, indices, and currency pairs. Capital.com also offers its customers access to popular cryptocurrencies, with a simple and tailored platform accessible on the web or on your smartphone. With capital.com you will are sure to trade smarter.
2. Icmarkets.com
IC Markets is one of the most popular Forex CFD providers. They offer trade solutions to active day traders, scalpers as well as traders new to the forex market. If you're looking for a cutting-edge trading platform with low latency connectivity and superior liquidity then IC Markets is your answer. IC Markets has taken online forex CFD trading to a whole new level. Traders are now allowed access to pricing which was a feature only available to investment banks and individuals with high net worth. IC Markets has vast knowledge and experience in Forex, CFD and Equity markets in Europe, Asia, and North America. IC Markets offers its customers tight spreads and good trading conditions with live support teams that are committed to helping you.
3. Avatrade.com
AvaTrade is one of the first forex brokers to introduce CFD trading on stocks, indices, and commodities. AvaTrade was founded in 2006, and since they have always been among the top online trading platforms in the world. As one of the best online brokers for CFD trading, AvaTrade offers client's a high level of confidence and trust. When it comes to online brokers and CFDs quality and choice us paramount, and that is exactly what AvaTrade provides. With Avatrade you have an innovative risk management tool called AvaProtect, which solely protects your trades from losses when you trade with this platform.
CFD Trading Tips
There may be no secret formula to successful trading, but you may have encountered some very successful traders. Why are they so lucky? You may ask. Well, that's because they employ the following tips when trading:
Choose a top-rated CFD broker or online platform: Trading with a good platform like; capital.com, icmarkets.com and avatrade.com can make a huge difference in your trading results.
Make use of Stop-loss Orders: In order to limit your downside make use of stop-loss orders.
Start with a Demo Account: Begin your CFD career with a demo account.
Study the CFD basics: Make sure you understand the CDF trading basics, so you don't start trading when you don't even know what a limit order is
Limit Leverage
Use a good trading strategy: ensure you have a good strategy planned for each trade before you open it
Consider Cutting your losses: If things don't go as planned, don't start chasing your losses, you may likely make a worse mistake.
Leverage works both ways: before you make use of your leverage, remember leverage doesn't only amplify your gains, but also your losses.
Prepare for rainy days: There will always be a day when the trade position will go against you, hence, keep enough equity in your account to use as additional margin if need be.
Diversify your trade: CFD trading gives you access to a wide variety of assets and markets, so you have a good opportunity to diversify.
These are just some of the best CFD brokers, other websites feature longer lists of CFD brokers you can consider. Note that there are many differences for what CFD brokers are best in what GEO and what instruments they offer with what leverage also changes depending on GEO.
Author: Simon Robert
EasyInfoBlog is a multi-author blog. We have experts and professionals in various fields who share their ideas and expert knowledge to help you with your daily information needs. Thanks for reading!