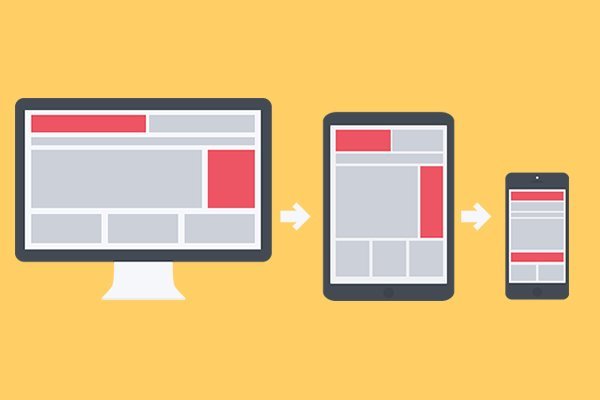 Effective Tips to Create a Responsive Design for Mobile Learning
The usage of mobile devices has kept on increasing for the last decade and it is here to stay. Many recent studies have shown that most of the younger generations spend the majority of their free time knowing about various trending things, scrolling social media feeds, and playing games on their mobiles. Because of the high usage of mobiles, many corporate companies are creating online training content for mobile applications using various digital tools like the Paycom app.
To create content that is user-friendly and at the same time aesthetically pleasing, you need to create a responsive design. Responsive design allows creating the eLearning content that responds on all the platforms that include mobiles and tablets. If your eLearning content has multi-device accessibility, it becomes more flexible to your learners as they can access the content on laptops, mobiles, and tablets, etc. Thus, here are a few ways to create a responsive design for mobile applications.
1)Select a generalized layout:
When creating the design layout for a large screen, there is no guarantee that it will translate well on smaller screens like mobiles and tablets. However, with a conscious approach, you can design a mobile-friendly layout. Ensure the content can be accessed in Firefox, Android, and Apple versions. Design the layout keeping in view the mobile version first.
2)Make the content accessible quickly:
You don't want your learners wasting time waiting for the video to load in the dashboard. This wastes their time and also demotivates them towards learning. To avoid this issue, compress the eLearning content to help you to reduce the loading time. For instance, you can package your content in a ZIP file which helps to load large volumes of content in a very short time. The learners can also log in with limited bandwidth. Unnecessary graphics and other extra content will make it more difficult to load.
3)Keep it minimal:
You would like to add all the information that you could which can help the learner to assimilate everything in a very detailed manner. However, this might not be the appropriate approach as it would be difficult for your learners to scroll a large amount of content on a small device like tablets and mobiles. Removing all the content that is not so unnecessary is important for a responsive design. Keep the content minimal and precise.
4)Prioritize navigation:
Confusing navigation can be the root cause of an ineffective learning experience. Some navigation elements are best suited for laptops but might not suit mobiles and tablets. Ensure the navigation elements work on all the devices. Try to avoid using clickable images as it can clutter the pages so always try to use text buttons which are a better option. 
5)Ensure the size of the text is suitable for all the devices:
A smaller text may look the best on a small screen like a mobile but it might not suit laptops. But if you make the text bigger, it might not suit smaller devices. So, try to find the right balance between both. Ideally, a font size of 16 to 18pt is the best option for all the devices, and headings size can be a little bigger. Along with this, ensure the background color and font color complement each other well. 
Conclusion:
When you decide to distribute your eLearning content across multiple devices, you must ensure you cater to the functionalities of each system. In this way, you can provide the best learning experience to your users on whichever device they access the content. We hope this article helps you in creating a responsive and interactive design for mobile learning.
Author: Simon Robert
EasyInfoBlog is a multi-author blog. We have experts and professionals in various fields who share their ideas and expert knowledge to help you with your daily information needs. Thanks for reading!