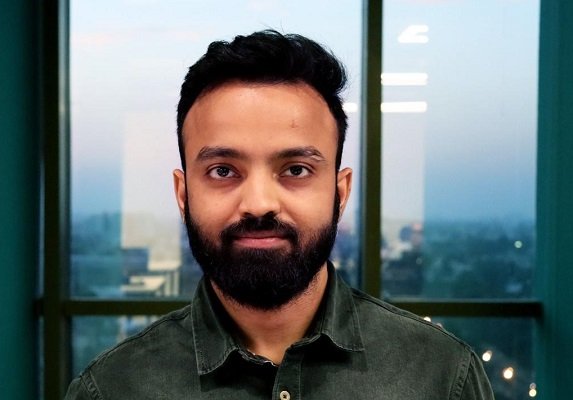 7 reasons why it's worth investing in a professional website
A business without a presence on the internet is like a closed shop. A website not only gives potential customers a quick peek inside your company, but it also positions you as an authority in your field and makes it possible to target a wider market. In addition, with the introduction of smartphones everywhere, the way we use social media has changed drastically. When you have a site that can be accessed from anywhere, from any device at any time of day, you're opening yourself up to a global audience and opportunities for cross-promotion with other sites and apps. ​
Benefits of using a website
There are many reasons why investing in a website is worth it. The benefits of having your own unique website include growing your business identity, attracting more traffic, enhancing business credibility, making it possible to target a wider market, and being open 24/7.
Here are seven top reasons why every business owner should have their own professional website.
1 . Website grows your business identity
A professional website helps you grow your business identity and generate trust among the customers. The appearance of your online presence sets the tone for how your potential customer perceives you.
Website is the best way to showcase who you are and what you do. A professional website can offer information about your products, services, and even history. It will allow potential customers to get to know more about your company before they ever deal with you or purchase anything from you. The more they understand who you are and what you do, the more likely it is they will be interested in buying from you.
2 . Website helps to attract more traffic
One of the main reasons why a website is important it's because your potential customers are searching for you online, which means that your business needs to be highly visible on the first page of search results. A professional website, built with SEO in mind will give you options to manage how your site appears on different search engines and increase the possibility of attracting more traffic.
A website acts as a powerful tool for attracting more visitors to your company. With the use of search engine optimization (SEO) strategies, social media sites, and regular updates about your business, the number of visitors to your site will increase.
3 . Your business credibility increases with a website
A professional website gives your visitors a sense of trust and this could lead them to become paying clients eventually. If they find out that you're not offering what you offer, then there is no reason for them to stay on your website or return again at any given point time. Therefore, investing in a  professional website from the start will help to build your credibility.
When you have a professionally designed and developed website, potential customers can see that you are an individual or company who knows what they are doing. With the use of good design, well-structured content, and informative images or videos throughout your site, this is usually immediately clear.
4 . You can target a wider market with a website
With a professional website, you can target a global audience and therefore get more market for your products or services depending on the content of your website. With this, you get an expansion of business reach which ultimately brings in more profit at the end of the day.
If your business is very local, then you might not need to be on the Internet. However, if you're looking for customers outside of your immediate area or want to attract customers from other countries, then having an online presence through your own website will give you the advantages you need.
5 . Your website remains open 24*7
If you have a professional website built, then chances are that it remains open every day and every night throughout 365 days a year without any breakage. So, there is no downtime for clients to visit and access the information they need whenever required especially when they're ready to pay for what you offer based on quality work.
A website is a virtual office, where you can share your contact details, business locations, and even special offers with potential clients around the world. And this is an office that remains open 24 hours a day, seven days a week – all through the year.
6 . Your website exposes you to a global audience
The cost to make your presence felt global is not cheap and therefore it makes perfect sense for any business looking forward to tapping into niches on the other side of the world to invest in a professionally made website and market their goods and services on cyberspace. The more target-specific information we provide on our websites, the better chance we have of attracting the specific clients we need as opposed to those who would be just curious or passing by which usually happens when there is no such targeted content available.
Your website is your virtual shop window. It can be viewed by anyone, from anywhere in the world, and as such enables you to sell your product or service to anyone, at any time of day.
7 . Websites are the center of all marketing efforts
440" crossorigin="anonymous">
Websites remain as one of those marketing tools that work tirelessly without asking for anything in return but rather give us something big in return in the long run which is growing business presence, brand awareness, and ROI. This makes it worth investing in a professional website that can grow your online presence, present you in front of potential clients, enhance your credibility and make it possible to reach out to the international market.
If you decide not to have a website for your business, you are denying yourself the chance to market your product or service in the most cost-effective way. Instead of relying on costly offline campaigns, with a website you have total control over how you design, package, and promote your business.
Conclusion
Investing in a professional website is worth it because it can grow your business identity, attract more traffic, enhance your business credibility and make it possible to target a wider market; moreover, websites remain open 24/7 and give businesses an opportunity to expose themselves to a global audience.
Therefore we can conclude that website has become an integral part of our life as much as mobile phone or laptop. And like other useful products website also demands professional maintenance which ensures its safe use during the whole lifetime by the owner (website owners). We hope this article will help you decide whether you need to update your site or not! Thank you for your attention! If you have any questions, please contact our website maintenance service.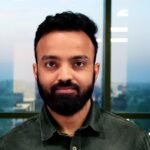 Author Bio: Khurshid Alam is the founder of Pixel Street, a web design company. He aspires to solve business problems by communicating effectively digitally. In his leisure, he reads, writes, and occasionally plays a game of table tennis.
Author: Simon Robert
EasyInfoBlog is a multi-author blog. We have experts and professionals in various fields who share their ideas and expert knowledge to help you with your daily information needs. Thanks for reading!