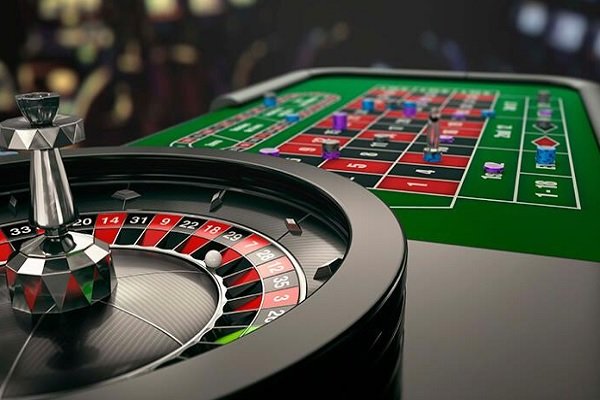 9 Things You Should Know About the World Series of Poker
If you're a poker player looking to expand and elevate your game, you may want to check out the World Series of Poker (WSOP). It's a highlight of many poker players' careers, and in this post, we'll tell you why you shouldn't miss it, too.
We also recommend you sign up for GGPoker, the world's largest poker room, to stay posted on WSOP news. The site has a dedicated page where you can read up on WSOP updates and sign up for their events.
1) What is the World Series of Poker?
The World Series of Poker, or WSOP, is a prestigious poker tournament held annually in Las Vegas, Nevada, running from May through July. The tournament has been running since 1970 and is widely considered the biggest of its kind in the world.
As its name suggests, the WSOP comprises a chain of tournaments with different events and buy-ins. It runs for over 2 months and culminates in the Main Event—a no-limit Texas Hold'em tournament with a $10,000 buy-in. The champion takes home the cash prize and a coveted gold bracelet.
2) What happens when you win a WSOP gold bracelet?
When you win a WSOP bracelet event, the event name and year are inscribed upon it. It's a permanent reminder of your achievement and a symbol of prestige in the poker world.
Earning a WSOP bracelet has become synonymous with being a poker champion. It's often used as a metric to compare players, with many aspiring to win multiple bracelets throughout their careers. Some of the most successful poker players have won numerous WSOP bracelets.
3) How many WSOP gold bracelet winners are there?
There are hundreds of gold bracelet winners. These include multiple bracelet winners like Daniel Negreanu, Phil Ivey, Doyle Brunson, Johnny Chan, Chris Ferguson, and Jason Mercier.
Currently, the player with the most WSOP gold bracelets is Phil Hellmuth who has 16.
4) Can you win a WSOP gold bracelet at other tournaments besides the Main Event?
Yes, you can! Each year, the WSOP identifies multiple tournaments as "bracelet events" and awards the coveted prize to the winners of those games.
WSOP bracelet events are usually chosen based on factors such as the buy-in, the game format, the length of the tournament, and whether it's televised.
5) What are the different types of WSOP tournaments?
The WSOP features a variety of tournaments with different formats, game structures, and buy-ins. Besides Texas Hold'em, there's Omaha, Seven Card Stud, and H.O.R.S.E., to name a few.
6) Who plays in the WSOP?
The WSOP attracts some of the most talented and well-known poker players from over 100 countries, but it's not just for professionals—amateur players are welcome, too. Anyone at least 21 years old and can afford the buy-in can join in on the fun.
Because of its popularity, the WSOP has also branched out to other locations besides Las Vegas. The WSOP Circuit is a series of tournaments held in a variety of casinos around the world leading up to the Main Event. Some satellite tournaments take place on online poker sites like GGPoker.
The WSOP created the Circuit to make the tournament more accessible to a larger market. Through it, more poker players, regardless of skill level, can get a chance to compete with players from around the world and even battle it out with poker legends. This is one of the reasons why the WSOP is so highly sought-after.
7) How do you join the WSOP?
You can register for a seat at the WSOP's Main Event or any of its pre-championship games by creating an account on WSOP.com, the tournament's official website. You can also do so via GGPoker, which hosts some of the WSOP Circuit's satellite games. Simply log into your WSOP or GGPoker and buy into the tournaments of your choice. You can also register in person at the WSOP venue.
You can pay the full amount or use your poker points or chips to complete the buy-in. You can earn poker points by playing games on WSOP.com. Meanwhile, you can win free WSOP chips by downloading and regularly using the WSOP app.
8) Is there a limit to the number of WSOP tournaments you can join?
No, there isn't! You can sign up and play as many games as you want, as long as you have the money and time. Some players try to join as many tournaments as possible to maximize their chances of winning.
However, we would advise you to take your time in choosing which events to join. The WSOP offers various tournaments with different structures, game rules, and prize pools. Additionally, the competition can get pretty tough, especially in the tournament's latter stages.
9) Are WSOP winnings taxable?
It depends on where you live. The Internal Revenue Service (IRS) requires poker players to report their tournament winnings as taxable income in the United States. This means that you'll need to file a tax return and declare your WSOP earnings if you are a player based in the US.
The good news is that you can deduct your losses from your total winnings. This can help lower the amount of taxes you owe. However, you can only do so if you keep a detailed record of all your poker games, both wins, and losses.
Raring to join the WSOP yet? Now that you know more about it and how it works, you're one step closer to becoming a poker champion! GGPoker can help you get there—sign up for an account and start your WSOP journey with GGPoker today!
AD!
Click here to Get the Highest Paying
Work from Home Jobs in USA
======================
The content on this site is posted with good intentions. If you own this content & believe your copyright was violated or infringed, make sure you contact us at [easyinfoblog@gmail.com] to file a complaint and actions will be taken immediately.
Author: Simon Robert
EasyInfoBlog is a multi-author blog. We have experts and professionals in various fields who share their ideas and expert knowledge to help you with your daily information needs. Thanks for reading!